O. James Samson - April 13, 2007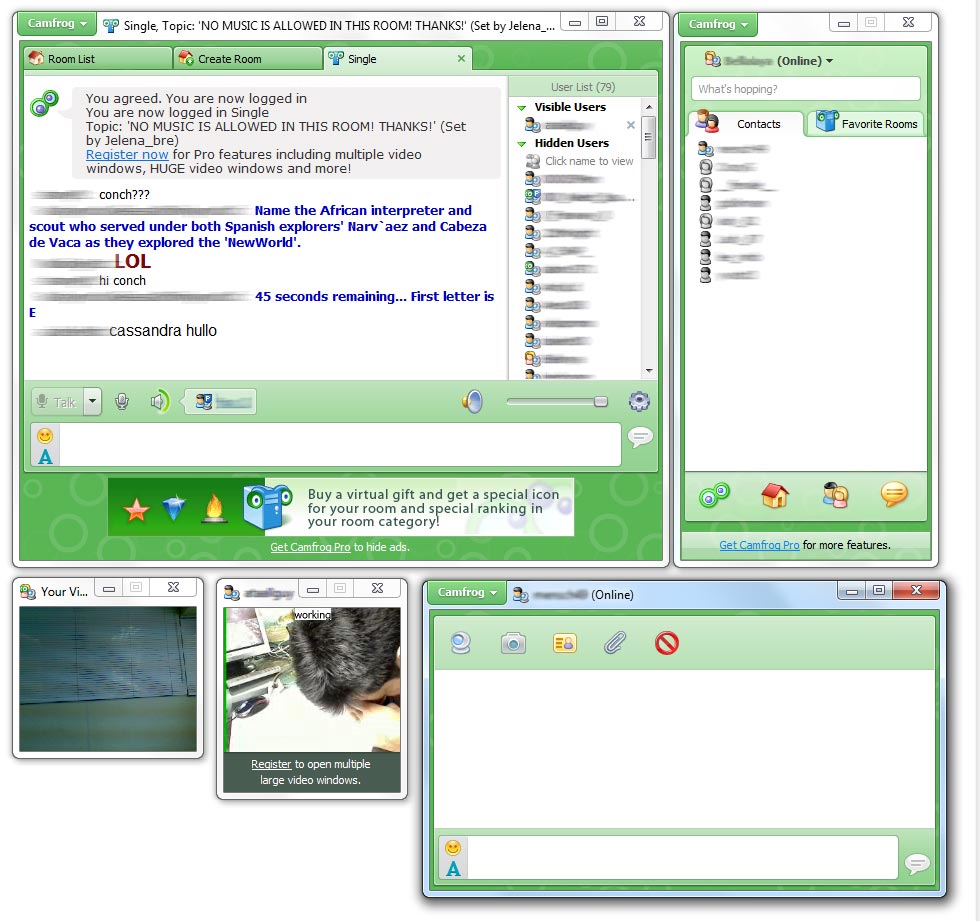 Here is a video chat tool worth checking out, Camfrog Video Chat.
Camfrog Video Chat has real video chat rooms where you can see and hear many users on webcam at a time. What are the cool features you will enjoy with Camfrog Video Chat? A live directory of users with photos, a live video chat room directory, instant messaging, a contact list, and an extremely easy to use UI.
The cool thing about is that no webcam is required to hear or see people, but it is recommended.
The latest version, Camfrog Video Chat 3.91.22594 which was just recently released has these changes:
Multimedia upgraded to maximize compatibility with all systems
Some usability upgrades
Parental controls now turned on by default for users 13-15 years of age
Users 13-15 do not have user profiles
Want to give it a shot? Go to http://www.camfrog.com/
This entry was posted on Friday, April 13th, 2007 at 3:45 pm and is filed under Commercial, Developer, Fun, Internet, Main, Multimedia, Shareware, Social Software, Voice, Windows. You can follow any responses to this entry through the RSS 2.0 feed. You can leave a response, or trackback from your own site.