Ciaran Moore - November 15, 2007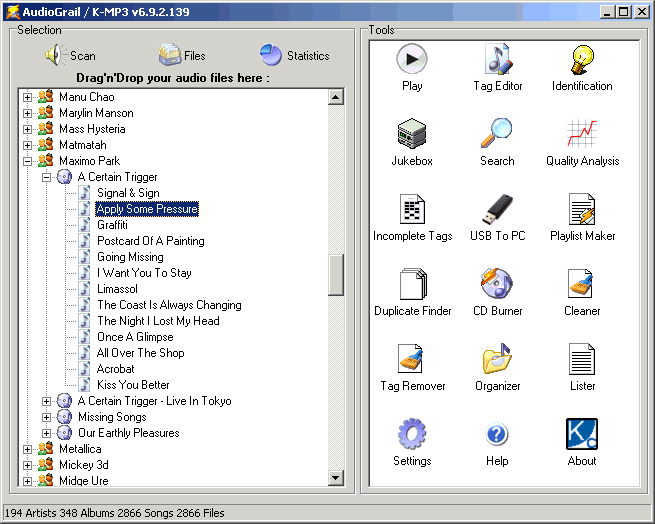 While there is many programs available that do various things with MP3s, this one tries to roll them all into one package. It lets you do just about every little thing with your mp3 collection.
Some of these features are identifying,removing and editing of tags ( supports ID3Tag V1 and V2 tags, Vorbis (Ogg) comments and APEv2 tags) Powered by FreeDB. (This works by downloading the tags from the internet based on the filenames).
It also has a duplicate file finder, quality analyzer, playlist generator,file organizer and player and it even supports burning.
If you are into your mp3 collection in an obsessive,detailed way, then you might wanna check out Audiograil.
It's available in a (somewhat limited) freeware and a paid version so check out the website here for more details.
This entry was posted on Thursday, November 15th, 2007 at 7:46 am and is filed under Audio, Developer, Internet, Main, Multimedia, Music, Shareware. You can follow any responses to this entry through the RSS 2.0 feed. You can skip to the end and leave a response. Pinging is currently not allowed.