O. James Samson - November 26, 2007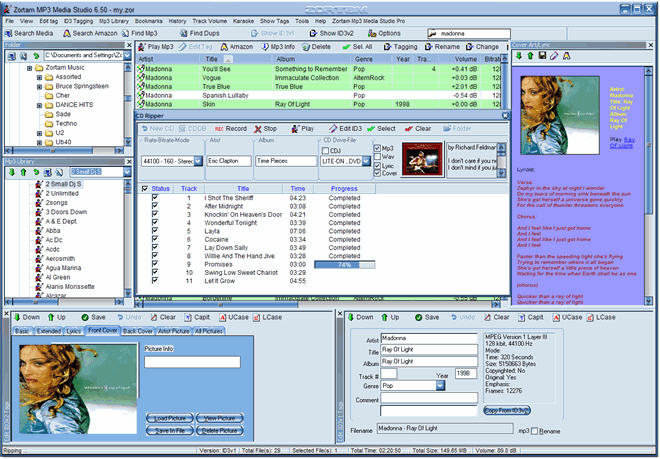 Zortam Mp3 Media Studio is all-in-one Mp3 application that is really loaded.
Why do I call it loaded?
It contains MP3 organizer for searching and cataloguing Mp3 files into Mp3 library, editing ID3v1 and ID3v2.3 tags converting audio CD to MP3 and WAV format using CDDB.  With Zortam Media Studio you can easily search for song lyrics from the internet, also get batch lyrics and cover picture update from the internet, create lyrcis book. But that's not all converting Wav to Mp3 files and Mp3 to Wav files, managing M3u playlists, renaming files using ID3 tags, searching for duplicate Mp3 files are among the other cool features available in this cool tool.
See what I mean by loaded?
In the latest version, the major change effected is:
Improved algorithm for Zortam auto tagging from Zortam Music Database (ZMLIMD)
Want to try it out? Visit http://www.zortam.com/index.php
This entry was posted on Monday, November 26th, 2007 at 6:14 am and is filed under Catalogue, Commercial, Design, Developer, Internet, Main, Music, Shareware, Windows. You can follow any responses to this entry through the RSS 2.0 feed. You can skip to the end and leave a response. Pinging is currently not allowed.