O. James Samson - December 6, 2007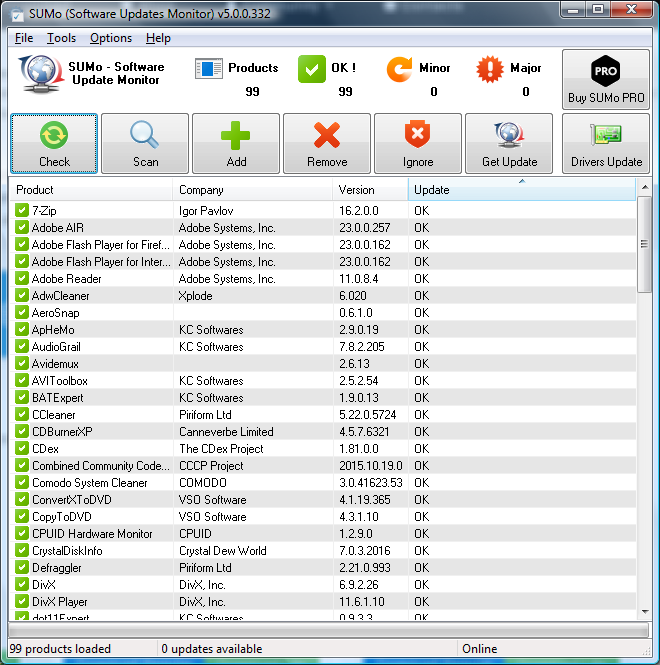 With the ways advancements are made these days a software useful yesterday maybe totally useless today, that is why you need to have regular updates to stay in touch. Eneter SUMo.
SUMo (which stands for Software Updates Monitoring) detects applications you are using and tracks updates. If a new version is detected, you'll be notified.It relies a social networking as its database is populated by the other users. By using up-to-date software you'll reduce the risk of encountering bugs and will benefit from more features.
Want to give it a shot? A trial should convince you. Oh! Least I forget it's freeeeee!
Go to http://www.kcsoftwares.com/?sumo for more info and download.
This entry was posted on Thursday, December 6th, 2007 at 8:59 am and is filed under Business, Developer, Information Management, Internet, Main, Programming, Reminder, Shareware, Shell and Desktop. You can follow any responses to this entry through the RSS 2.0 feed. You can skip to the end and leave a response. Pinging is currently not allowed.