O. James Samson - May 26, 2008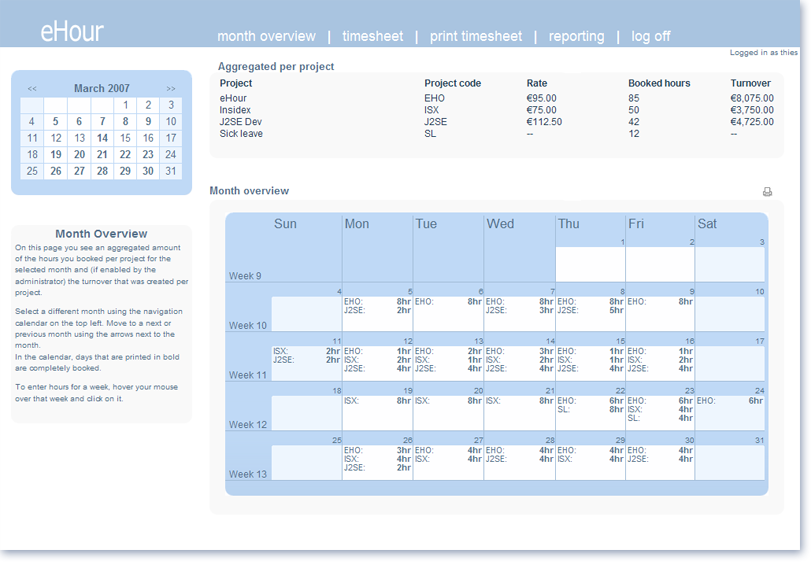 When it comes right down to it, keeping track of time is one of the most important things that you can possibly do. Whether you are interested in doing so for school, work or any other occasion, getting software that will help you keep time should be a top priority of yours. There are many free pieces of software out there that will help you with this, but the latest version of eHour, released on May 15, 2008, is one of the better ones that you can use.
eHour not a freewate, but it is open-source, allowing you to make any changes to the program that you would like to see directly. It is primarily intended for project-based businesses and for that reason contains a number of different points of functionality intended to allow those businesses to keep track of the projects being worked on as well as the people that work on the projects and how much time they commit to each one. Ultimately, the user-friendliness of the software combines with the functions that it has to allow for powerful project tracking over time. Because of this, the software can also be used to keep track of schoolwork and other projects that might turn up from time to time and for that reason is just as good for individual use as it is for business use.
More information is available at http://www.ehour.nl/index.phtml
This entry was posted on Monday, May 26th, 2008 at 7:14 am and is filed under Main. You can follow any responses to this entry through the RSS 2.0 feed. You can skip to the end and leave a response. Pinging is currently not allowed.