O. James Samson - June 26, 2008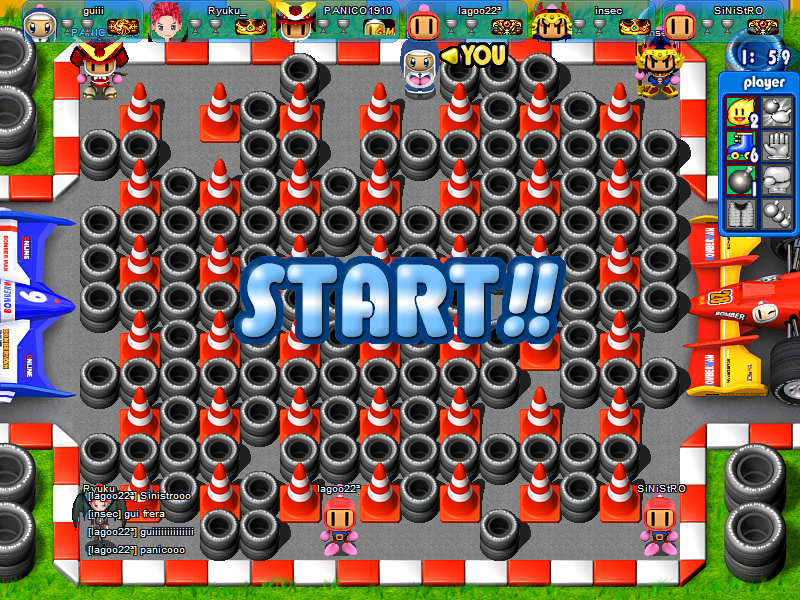 If you are a fan of the classic bomberman, you are going to love this new version which was just released yesterday-Bomberman Online World 4.3.2
Bomberman is an action packed bomb game where the object of the game is to bomb your opponents and be the champion bomber. It's a bomb or be bombed thing! This game gives you an opportunity to experience intense 6 player battles against people all over the world. And that is what makes it quite interesting, the competitive nature of the game. So if you are a bomberman fan or just someone who like competing against others, this is your chance to strut your stuff and show what you are made of.
If you are someone who likes complex games, you won't like this one as it might just be a tad too simple for you but all in all it's worth checking out.
Want to try it out? Check http://bmoworld.com/
This entry was posted on Thursday, June 26th, 2008 at 7:04 am and is filed under Main. You can follow any responses to this entry through the RSS 2.0 feed. You can skip to the end and leave a response. Pinging is currently not allowed.