Tilgore Kraut - January 27, 2009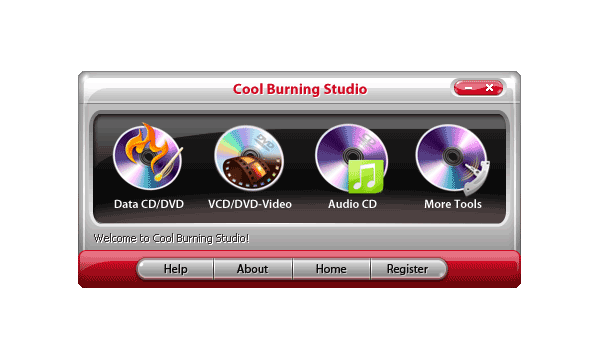 Many users are tired of over-complicated CD burning applications that are getting harder and harder to use. Sometimes you can waste most of your time just trying to find a function. Cool Burning Studio focuses on what you want!
Features: This application is positioned as a simple to use burner software. This is in contrast with many other products that are quite complicated. The application also offers file back up as an additional feature in addition to the simple operation for disc burning being offered. The burner applications are so complex at times that figuring out the feature is quite complex. His application offers burning of discs quickly, easily. It offers maximum quality as well as minimum hassle.
Burning of data in the form of files and folders on data CD or DVD or even Blu-ray discs are possible with this application.
Creating and burning disk images on CD/DVD and Blu-ray discs is easy too. You can both create and burn ISO, CUE/BIN image formats. You can rip music from CDs and burn music to audio CDs and MP3 discs on CD, DVD and Blu-ray in a variety of formats. Audio CDs can be created from WAV, MP3, WMA and Ogg Vorbis files. Video DVD, VCD and SVCD burning features are also available. Making copies of audio, video or data discs are easy and the burn speed and related options get set easily. Erasing of rewriteable media features is also available. The disc types that can be handled include CD-RWs / DVD+RWs / DVD-RWs/ DVD-RAM/ BD-Res.
Overall: Good features and ease of use makes this a really useful application. HD-DVD support also is included. That is not an useful feature any longer unless you have a HD player already. Copy creation goes with a responsibility of making sure you do not violate copyright issues.
This entry was posted on Tuesday, January 27th, 2009 at 6:49 am and is filed under Main. You can follow any responses to this entry through the RSS 2.0 feed. You can skip to the end and leave a response. Pinging is currently not allowed.