Friday, January 23rd, 2009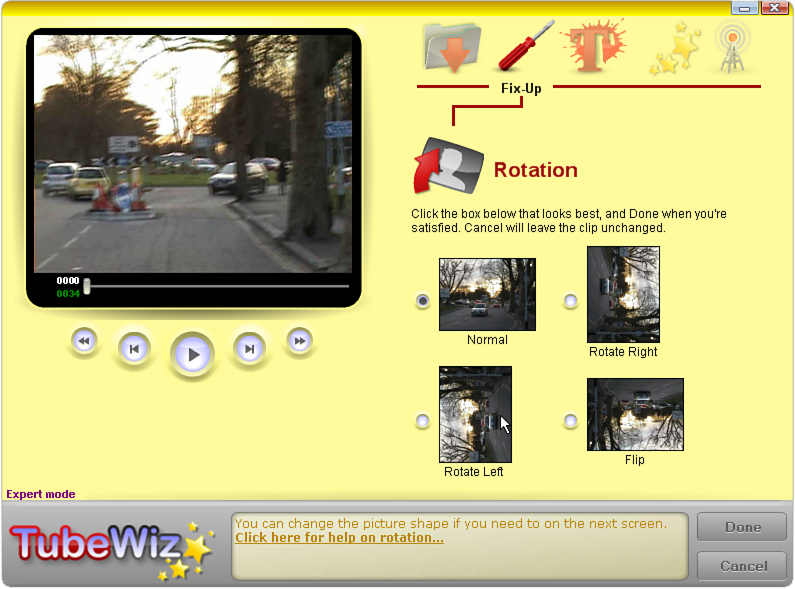 Now here is a cool tool that is fun to use. Tube Wiz functions as a good video editor that can correct picture shape, rotate the picture if it was filmed upside-down or sideways by mistake, and reduce or remove camera shake for many types of shot.
The really nice feature I love about this software is that it has Dface blurring built-in. It lets you hide objects for privacy, such as faces, signs and licence plates, or you can even replace them with images. Ain't that cool?
In the latest version which just hit the software market- Tube Wiz 1.5, a couple of changes have been made to make the tool even better.
The changes include:
Easy in-video editing and trimming
Full support for YouTube widescreen & HD fomats
Export directly to Flash video format (also AVI & MKV)
More international fonts in captions, subtitles, etc
Want to see if this is what you need?
Go to  http://www.tubewiz.com/Public/newhome.aspx