O. James Samson - August 28, 2009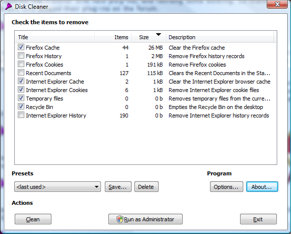 Since computers have become a necessary commodity these days, wisdom demands that you take good care of your computer. A good application that can help you accomplish this is CrystalDiskInfo. CrystalDiskInfo is a HDD health monitoring utility.
Why should you bother with this tool?
Well it displays basic HDD information, monitors S.M.A.R.T. values and disk temperature. Helping you keep an eye on things so as to know what needs attending to. In the latest version which just hit the market on 27th of August, Thursday, a couple of errors have been fixed and changes made to make sure it works better.
The latest version is CrystalDiskInfo 3.0.0 Beta 3 and changes in this version includes
Improved Indilinx's Controller support!
Improved SSD support!
Fixed Bugs
Added High DPI (max. 192 DPI) support.
Want to check it out?  Go to http://crystalmark.info/?lang=en
This entry was posted on Friday, August 28th, 2009 at 7:16 am and is filed under Main. You can follow any responses to this entry through the RSS 2.0 feed. You can skip to the end and leave a response. Pinging is currently not allowed.