O. James Samson - December 16, 2012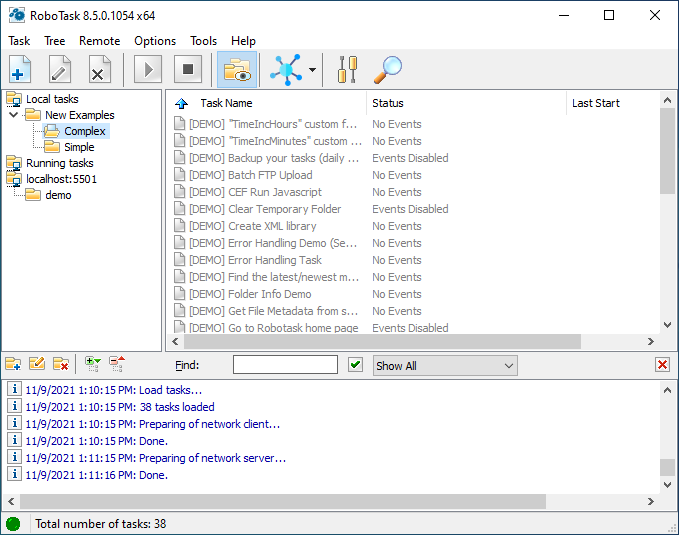 Need an application that helps you to automate any tasks on you computer? RoboTask does it.
What is the big deal about RoboTask?
It can handle a wide variety of multiple tasks- whether it is launching web pages or backing up files- thus saving you time and money. It is very robust and flexible yet so simple to use. You don't have too be a programmer to be able to use it- you can use it to build your own automated solutions quickly and easily whether you are a newbie or professional.
It can manage just about any type of simple or complex automation, without the need to create batch files or write complicated scripts, as it uses a visual interface that allows you to simply select and combine actions to fit your needs.
Some of the benefits of this program include: run applications and open documents; manage automatic backups; alert you of changes to your folders; shut down windows and power off your computer; process files and folders and so much more.
Neowise Software, the authors of this application. Has added the following new features to this version: it can read service status; New action "File Date and Time". It helps you to set new date and time to files and folders; new action: "Web Page Information". It allows you to extract HTML code, text and list of links from page and a few others.
Downsides?
Good app and very easy to use.
To learn more about this app, please go to Robotask.
This entry was posted on Sunday, December 16th, 2012 at 12:59 pm and is filed under Main. You can follow any responses to this entry through the RSS 2.0 feed. You can skip to the end and leave a response. Pinging is currently not allowed.