O. James Samson - December 17, 2012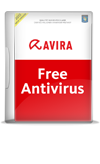 Among loads of free antivirus programs available for download these days; Avira, AVG, and Avast appear to be leading the line. Avira in particular has been downloaded over and over again by millions of users in several countries over the years. The software maybe freeware; but it does have some features that stand it out from a couple of others.
Avira Free Antivirus offers protection against computer viruses for the individual and private use on a single PC-workstation. It detects and removes viruses and includes an Internet-Update Wizard for easy updating. Avira's built in resident Virus Guard serves to monitor file movements automatically, for example when downloading files from the Internet. Heuristic scanning protects Protection against previously unknown macro viruses.
Avira has a great and effective detection rates, and has a low false alarm rate compared to other freeware. One of its major strength is in its ability to detect over 200,000 viruses; even as a freeware. Some of its features include the following; it's to install, runs in background, provides protection against adware, spyware, malicious applications, back-door dialers, phishing, and other programs that violate or invade privacy of users.
Downsides
A few users have complained that Avira Free Antivirus 13.0.0.2890 has a poor gui, and is a bit difficult to configure.
Want to check it out? Visit: Free-av.
This entry was posted on Monday, December 17th, 2012 at 1:23 pm and is filed under Main. You can follow any responses to this entry through the RSS 2.0 feed. You can skip to the end and leave a response. Pinging is currently not allowed.