O. James Samson - January 26, 2013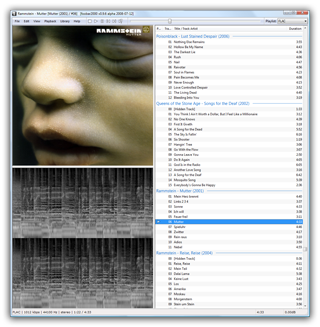 Are you searching for an audio player program that supports fully Unicode? Then you should check out Foobar2000; a program that has some very useful and easy to use features you will find very interesting.
Foobar2000 is an advanced audio player designed for Windows platform. It has some of the latest features that are easy to use; and of course, you can download and install it for free since it is a freeware program.
A lot of features and updates have been made to this latest version, which makes the software more exciting. The audio player supports the following audio formats; MP3, MP4, AAC, CD Audio, WMA, Vorbis, FLAC, WavPACK, WAV, AIFF, Musepack, Speex, AU, SND, and several others.
Foobar2000 also has a lot of amazing and easy to use features that include the following; full Unicode support, easily customizable user interface layout, Gapless playback, advanced tagging capabilities, support for ripping audio CDs and transcoding all supported audio formats using the converter components, full ReplayGain support, customizable keyboard shortcuts, open component architecture allowing third-party developers to extend functionality of the player, and many more.
Downside
Publishers of this audio program need to work on the WASAPI plug-in, which a couple of users have had issues with.
Want to check it out? Visit Foobar2000.
This entry was posted on Saturday, January 26th, 2013 at 1:12 am and is filed under Main. You can follow any responses to this entry through the RSS 2.0 feed. You can skip to the end and leave a response. Pinging is currently not allowed.