O. James Samson - April 26, 2013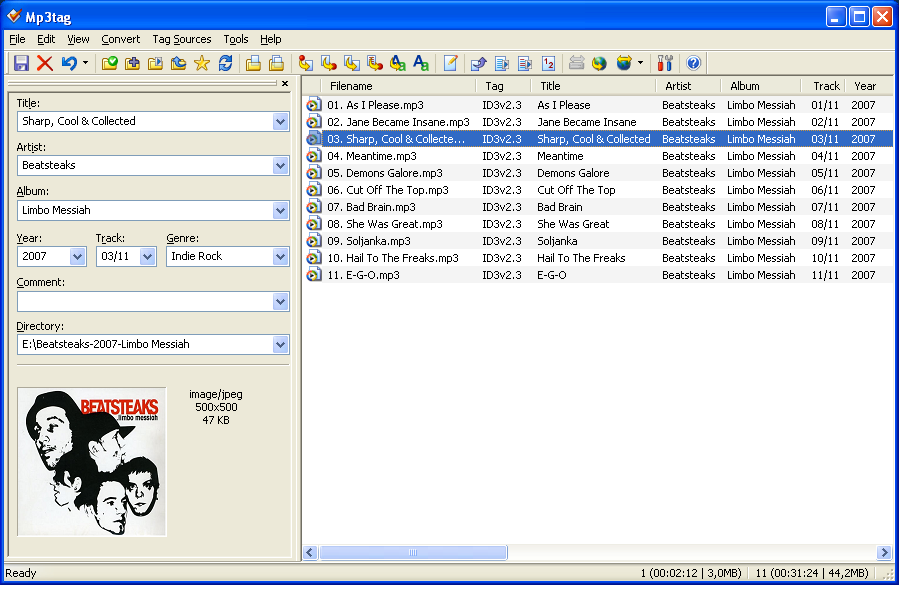 An all-in-one application that enables you achieve a lot in a very short time will always attract the attention of millions of users online. A program that gives you opportunity to carry out batch export of embedded album covers and other features like Mp3tag is definitely something to look forward to.
What is Mp3tag?
Mp3tag can rename files based on the tag information, replace characters or words from tags and filenames, import/export tag information, create playlists, and many more. Mp3tags supports online freedb database lookups for selected files, allowing you to automatically gather proper tag information.
This latest version adds support for the IETF Opus codec and also comes with several improvements. The publisher has also been able to fix a couple of bugs that plagued previous version. One of the bugs fixed in this version is "where Mp3tag did not run on computers with older CPUs."
Mp3tag is loaded with some outstanding features that include the following: enables you to write ID3v1.1, ID3v2.3, ID3v2.4, MP4, WMA, APEv2, Tags and Vorbis comments to multiple files at once; download and add album covers to your files and make your library even more shiny; save typing and import tags from online databases like Amazon, discorgs, freedb, MusicBrainz, and more; replace strings in tags and filenames (with support for regular expressions); create and manage playlists automatically while editing; rename files based on the tag information and import tags from filenames; and many more.
Any Downside?
Does exactly what it is designed for.
Want to check it out? Visit MP3Tag.
This entry was posted on Friday, April 26th, 2013 at 8:08 am and is filed under Main. You can follow any responses to this entry through the RSS 2.0 feed. You can skip to the end and leave a response. Pinging is currently not allowed.