O. James Samson - September 30, 2013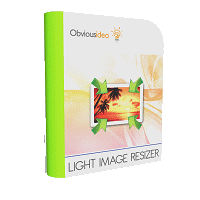 Got a huge collection of images you would like to resize? No problems. Let Light Image Resizer take care of that for you.
What is Light Image Resizer?
This is a freeware that allows you to resize images and convert images either singly or in batches with bulk editing which you can easily share with your friends. You can quite easily launch the application easily from Windows shell explorer with a right click on the image or folder.
With this program, you can: choose your output resolution, create and save a copy, resize the original copy, rename and compress the images and select a destination for the processed images. You can also choose your own watermark, add borders, or copyrights to your pictures. You can add your pictures and send them directly via email, or upload it online without exceeding the size limit permitted by the email servers, turn your pictures into PDF or JPG.
Some of the features of this application are: resize and convert images singly or in batches into different formats easily, add personalized watermarks or copyright to your pictures, customize images, Photos can be added directly as attachments, individually or in a ZIP file and transfer photos and optimize space on digital frames with the Digital Picture Frame Wizard.
ObviousIdea, the author of this program, added two new features to this version: FIXED: crash on single core CPU when processing is started and FIXED: rare crash on startup if settings form was not initialized.
Downsides?
Nag screen. It is a nice software though.
To know more please visit ObviousIdea.com.
This entry was posted on Monday, September 30th, 2013 at 1:45 pm and is filed under Main. You can follow any responses to this entry through the RSS 2.0 feed. You can skip to the end and leave a response. Pinging is currently not allowed.