O. James Samson - January 29, 2014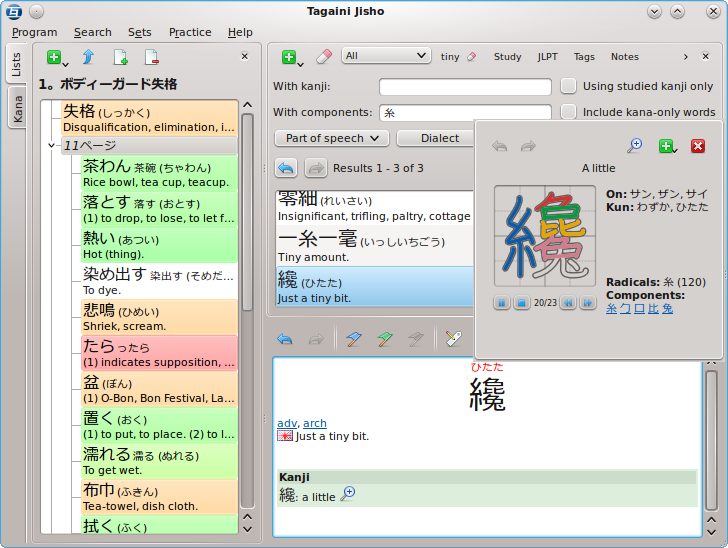 Japanese may not be as popular as say English or French for example; but it is no doubt one of those languages people also love to learn. The good news for all those who may wish to improve or learn this language, Tagaini Jisho offers them an excellent opportunity to do so. Let's find out more about what Tagaini Jisho is all about, and what you can benefit from it.
What is the big deal about Tagaini Jisho?
Tagaini Jisho is a free, open-source Japanese dictionary and kanji lookup tool that aims at becoming your Japanese study assistant. It allows you to quickly search for entries and mark those that you wish to study, along with tags and personal notes. It also let you train entries you are studying and follows your progression in remembering them. Finally, it makes it easy to review entries you did not remember by listing them on screen or printing them on a small booklet.
Version 1.0.1 of Tagaini Jisho, which is the version in review, now has two new updates that include: an option to copy the main writing or reading of an entry to the clipboard directly from its right-click contextual menu; and ability to search for untagged entry.
Want to check it out? Tagaini.net.
This entry was posted on Wednesday, January 29th, 2014 at 11:46 pm and is filed under Main. You can follow any responses to this entry through the RSS 2.0 feed. You can skip to the end and leave a response. Pinging is currently not allowed.