O. James Samson - March 4, 2014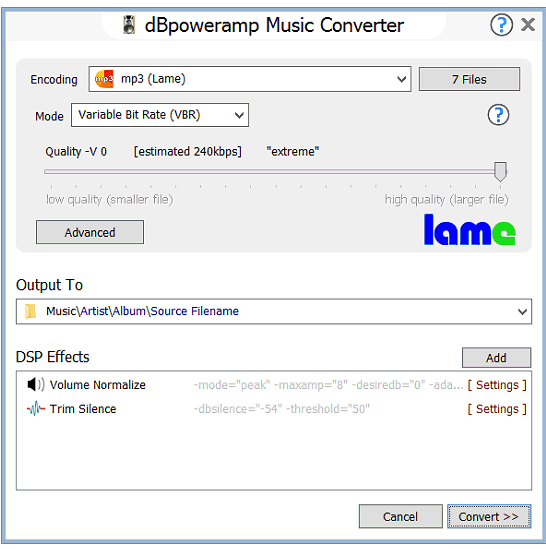 Are you looking for a music converter is a tool that can encode several audio formats (including CDA, FLAC, MP4, MPEG, MP3, WAV) to others (e.g. AIFF, M4A, FLAC, MP3, WAV)? Then you should read this review because it has information on a program known as dBpowerAMP Music Converter.
What is dBpowerAMP Music Converter?
dBpowerAMP Music Converter is a program for converting audio files from one format to another. Part of its formidable arsenal is its ability to rip music straight from Audio CDs or LPs. It can convert to and from Wave, Mp3, and CD Audio (CDA) files.
With this converter, you will be able to convert files very quickly. The software uses a low amount of system resources and comes with an online help file. On the other hand, dBpowerAMP Music Converter can become difficult to navigate between 3 separate applications when 1 that incorporates all 3 functions would have significantly simplified things.
To convert to the AAC, OGG or WMA format, users may have to separately install codecs (once again, dBpowerAMP Music Converter shows you how to do this). In conclusion, this software is a great tool for converting audio tracks and we recommend it to all users.
Any downside?
The program has a 30 day trial limitation. Single license (for a single PC) goes for $39.
Want to check it out? Visit Dbpoweramp.com.
This entry was posted on Tuesday, March 4th, 2014 at 7:27 am and is filed under Main. You can follow any responses to this entry through the RSS 2.0 feed. You can skip to the end and leave a response. Pinging is currently not allowed.