O. James Samson - August 27, 2014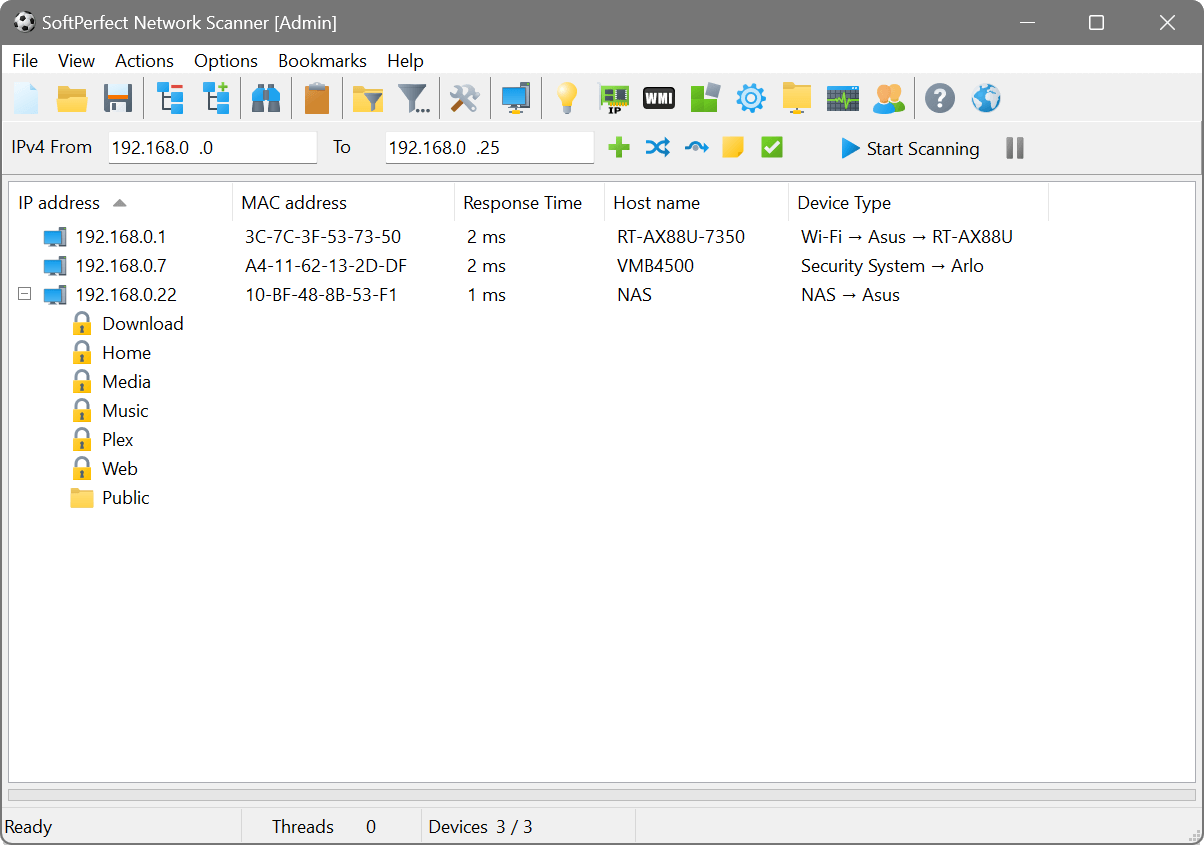 There is no reason why anyone should not be interested in the security of a computer. It doesn't really matter whether you are a system administrator or just a user; the security of your computer should be a matter of priority to you. That is why you might want to take a look at SoftPerfect Network Scanner.
What's the big deal about SoftPerfect Network Scanner?
SoftPerfect Network Scanner is a free multi-threaded IP and NetBIOS scanner. Both system administrators and users who are interested in computer security can use this. The scanner pings computers, scans for listening TCP ports and shows what types of resources are shared on a network (including system and hidden). It allows you to mount shared resources that are found by the program as network drives, simply browse them using Windows Explorer, and many more.
A lot of additions and fixes have been made to this version in review. Some of these changes include the following: added automatic OUI.txt downloading and updating for NIC vendor lookup; added domain names displayed with user names in local group membership query; fixed reading EDID monitor info via the Remote Registry service; and a few others.
Want to check it out? Visit SoftPerfect.com.
This entry was posted on Wednesday, August 27th, 2014 at 9:50 am and is filed under Main. You can follow any responses to this entry through the RSS 2.0 feed. You can skip to the end and leave a response. Pinging is currently not allowed.