O. James Samson - January 26, 2015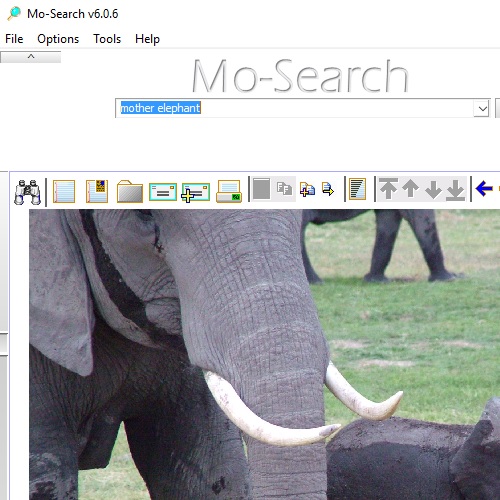 Searching for lost or hidden files within our system can be time-consuming most times. However, this can be taken care of when you have access to a program that enables you to do this. Mo-Search is designed to help you search for files and lost data with minimal efforts.
Mo-Search is a secure, powerful and easy to use Desktop Search designed to get control of your computer's data. By quickly and easily locating files and lost data, your time once again becomes your own.
Mo-Search makes searching easy: Just enter a word (or phrase) and press search. Optionally specify any combination of Path and Filename/extension (or Search Domain). Wildcards can also be used in any of these fields. The Results list automatically Sorts by relevance, but can also Sort by name, location (path), size, modified date, and further Filter by file type. The FileViewer provides quick navigation of matching files, as well as other tools: Email (file attachment or excerpt), Print, Word Counts, File Properties, File Index, and more.
This version already includes a number of changes such as: faster indexing during initial index build (ModN), plus when adding many files into an existing index (approx 10% faster than 5.5.0); faster folder navigation in Explore mode; faster searching of some wildcards due to QueryPlan accommodating double the number of PlanIDs; and many more.
Does it have any downside?
Mo-Search has a 40-day trial limit. As soon as it's over you might consider buying the full license for $29.95.
Want to check it out? Visit Meauxsoft.com.
This entry was posted on Monday, January 26th, 2015 at 11:43 pm and is filed under Main. You can follow any responses to this entry through the RSS 2.0 feed. You can skip to the end and leave a response. Pinging is currently not allowed.