O. James Samson - August 8, 2015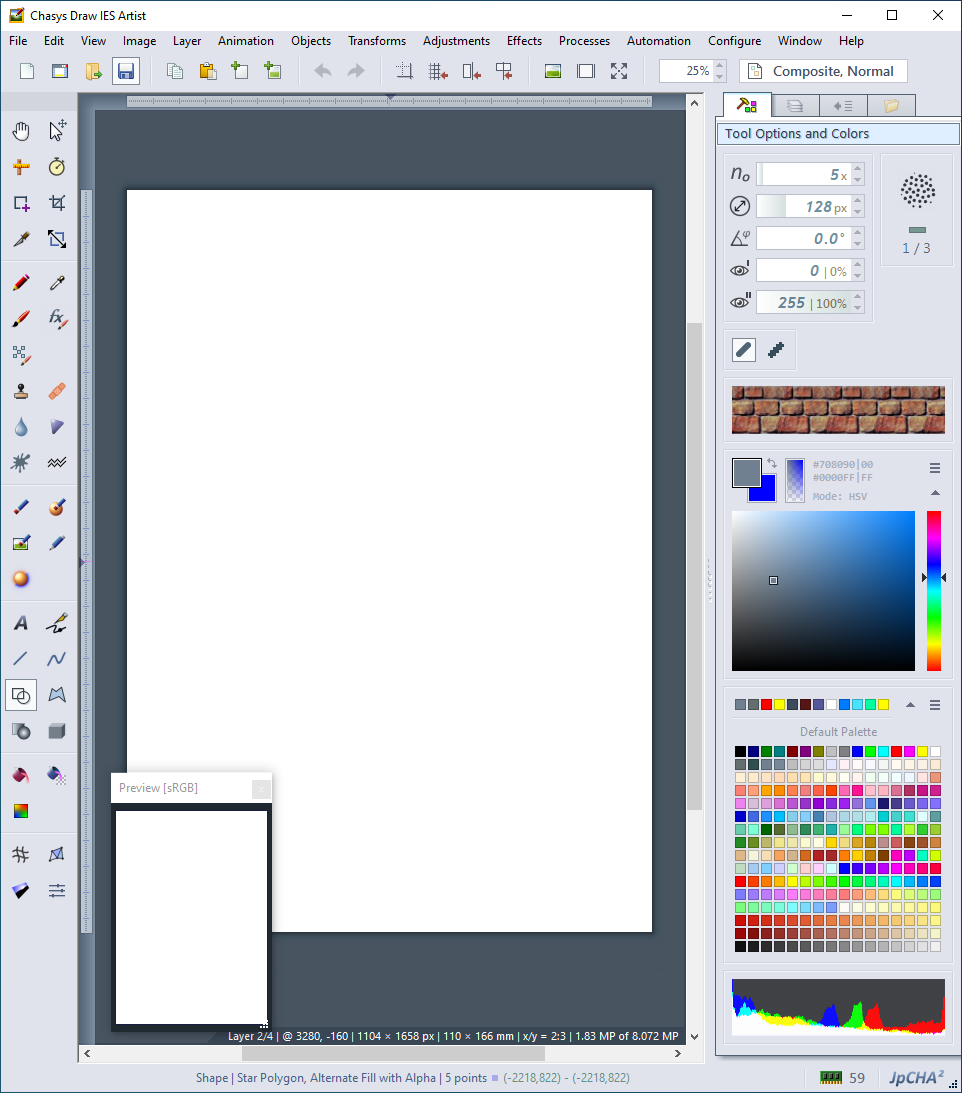 Not all application has the ability to work just as the publishers claim; but it is not the same with Chasys Draw IES. The application does what it says, and is about one of the easiest applications you can install on your system that does not require .NET installation on your system.
What's the big deal about Chasys Draw IES?
Chasys Draw IES is a suite of applications including a layer-based image editor with animation, vista-style icon support and super-resolution via image stacking (Chasys Draw IES Artist), a multi-threaded image file converter (Chasys Draw IES Converter), a fast image viewer (Chasys Draw IES Viewer) and a raw camera file processor (Chasys Draw IES raw-Photo). The whole suite is UAC aware and is designed to take advantage of multi-core processors and touch-screens.
This version of the program has a lot of updates including: rotation compensation in Stack Alignment; new algorithm for Merge-to-HDR stacking; transfer Function curve in Merge-to-HDR stacking; transfer Function curve in Image Averaging stacking; new UI theme extended to more controls; lots of minor improvements and optimizations; and a host of other fixes and updates.
Chasys is an amazing application, with lots of nice features.
Want to check it out? Visit jpchacha.com.
This entry was posted on Saturday, August 8th, 2015 at 9:49 pm and is filed under Main. You can follow any responses to this entry through the RSS 2.0 feed. You can skip to the end and leave a response. Pinging is currently not allowed.