O. James Samson - May 26, 2016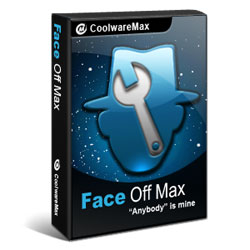 Looking for that perfect software that can be used to put your face on another body just by using any photo or template? Face Off Max enables you to do a lot of amazing things with photos—and you can access hundreds of templates.
Face Off Max lets you make fun photos by putting your face on another body using any photo or template. It enables you to embarrass your coworkers, make yourself look cool and make your friends look like dweebs all with a few clicks of the mouse. This amazingly simple and easy interface, step-by-step instruction and hundreds of fantastic templates allow anyone to be a professional artist. Share your creations with your friends. It's perfect with Facebook, MySpace, email, blogs, spaces, eCards, fakes, jokes and many more. Face Off Max allows you to make changes to your images just like a professional.
Face Off Max has some amazing built-in templates that you can use to create funny pictures. You can also add texts to your images after creating them and make them even more attractive and fun-like. The intuitive interface lets you know at the first glance how to achieve what you want with Face Off Max.
Face Off Max has a 30-day trial limit. Full version would cost you $49.95 (watch out for 50% sales).
Want to check it out? Visit FaceOffMax.com.
This entry was posted on Thursday, May 26th, 2016 at 10:12 pm and is filed under Main. You can follow any responses to this entry through the RSS 2.0 feed. You can skip to the end and leave a response. Pinging is currently not allowed.