O. James Samson - July 1, 2016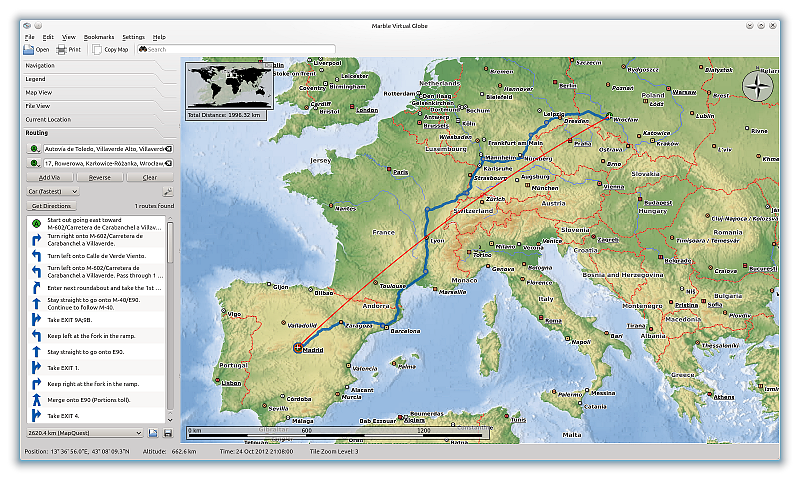 Google Maps seem to be grabbing all the major headlines everywhere you go; but did you know that some other apps also offer similar features and services? Marble is a virtual globe and world atlas that has been hailed by a lot of users as having some nice features comparable to Google Maps.
Marble is a virtual globe and world atlas – your Swiss army knife for maps. The software is not only versatile; it is also very easy to use. Use Marble similar to a desktop globe; pan around and measure distances. At closer scale Marble becomes a world atlas, while OpenStreetMap takes you to street level. Search for places of interest, view Wikipedia articles, create routes by drag and drop and so much more.
With Marble, you can explore the neighborhood with a rich set of city and street level maps, search for addresses and places of interest. The software takes care of querying various search backends and presents their results in a unified view. More interesting is the fact that the program lets you calculate pedestrian, bike and motorcar routes with ease.
Want to check it out? Visit Marble.
This entry was posted on Friday, July 1st, 2016 at 12:12 am and is filed under Main. You can follow any responses to this entry through the RSS 2.0 feed. You can skip to the end and leave a response. Pinging is currently not allowed.