Thursday, October 16th, 2008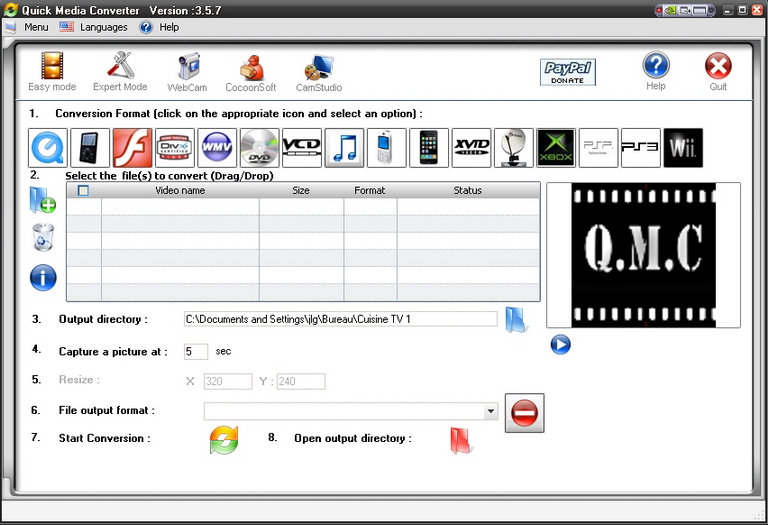 With so many video file formats available today, things can become quite messy, your Ipod or mobile device can only play one type of video file and your favorite videos collection on your computer is a couple of different file formats that are incompatible with your favorite player or Mobile device. Maybe you just want to upload some videos to show on your website in Flash Video (FLV) format? It can get very confusing and messy, trying to find a convertor that is easy and simple to use. You're going to find a lot of programs that promise everything yet you almost need a computer science degree to be able to use them.
Quick Media Convertor is a free video convertor that lives up to its name. It has a simple interface and is powerful yet easy to understand. You simply select which file format/device format and aspect ratio (widescreen or not) you want to convert to, then select your file you are converting from and choose an output directory. Now click the start conversion button and it does the rest.
It will make your video compatible with many devices such as Xbox, Wii, PSP, IPhone, etc.
It supports converting to/from many file formats such as flv,mpeg,mp4,mov,avi,wmv,dvd format,extract audio as mp3,vcd,3gp and many more if you use "expert mode". Check out the homepage for an extensive list.
It costs nothing and it's my personal Free video convertor of choice, as it's easy to use and gets the job done.
But don't just take my word for it, check it out for yourself here http://www.cocoonsoftware.com/