Tuesday, January 22nd, 2008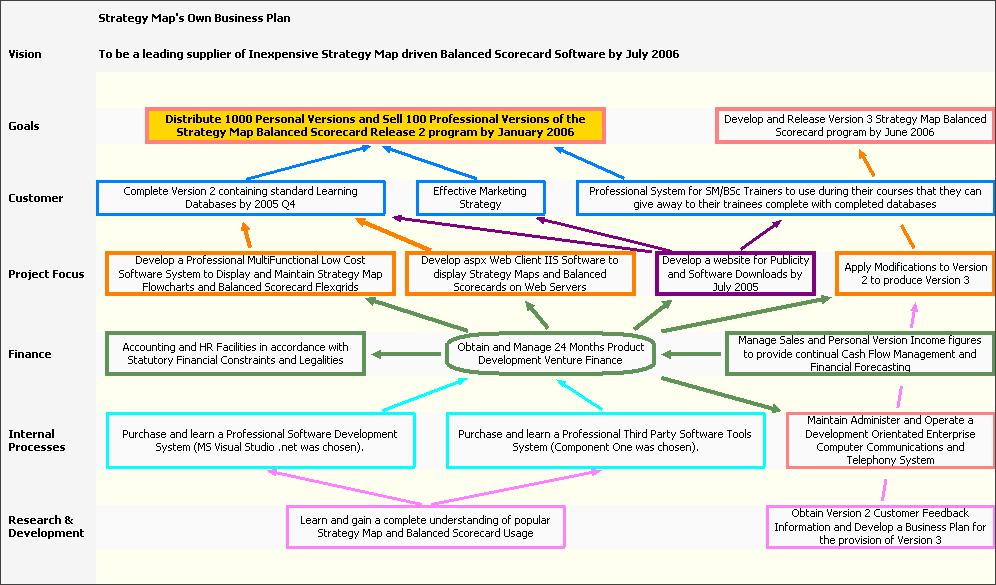 Whenever you tackle something, the best way to ensure success is to make sure that you have a strategy that makes success possible. Without a good strategy, even the best work ethic and the greatest mind will not be able to prevail over circumstances and that is why people that are good strategists have become important parts of some of the most successful businesses in the history of the world.
While there are some people that find it extremely easy to strategize for different things, personally I have never found it that easy and I know a number of people that would agree with that.   Tools like mind maps and strategy charts have helped people that don't strategize well on their own immensely and being able to computerize and use these tools as software programs makes the process much easier.
That is exactly what the Strategy Map does.  It is a program that you can use to create mind maps and strategy charts that define the mission, what the goals of the mission are as well as the different objectives along the way along with competing perspectives on how to achieve those objectives.   It is a very powerful piece of software that just happens to also be free.
For more information, check out http://www.strategymap.com.au/