Tuesday, November 26th, 2013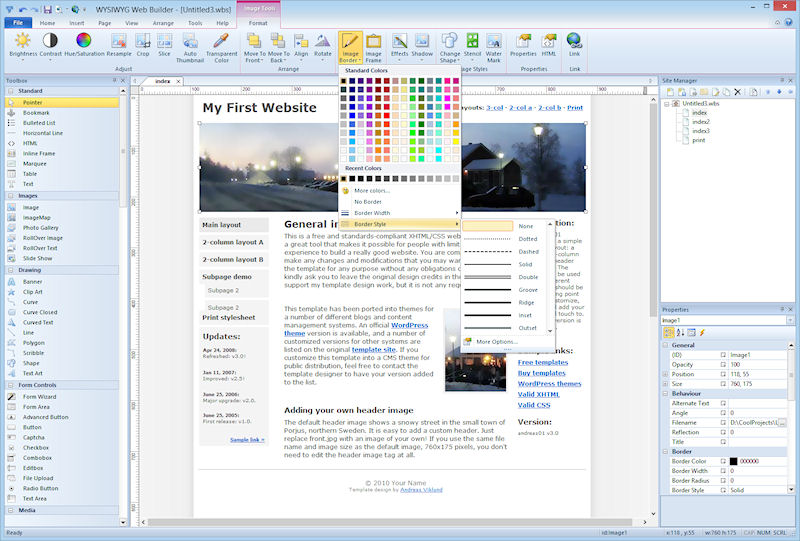 Designing a web site is truly a task that takes considerable time in order to build something really nice looking, but there are a lot of software programs to choose from to help you in this regard.
This program is very suitable for newcomers to website design, as there's no need to be expert in HTML to use it. Everything in this program can be controlled via the mouse, so it is not necessary to be great at coding.
The application supports most things you usually see on the Internet such as forms, banners, Flash video players, CAPTCHAs, images, buttons, YouTube content, photo galleries and so much more.
Of course, it all comes down to the users and their requirements, but WYSIWYG Web Builder is very capable of rising up to your expectations and helping in almost every aspect regarding web designing.
It also comes with Paypal integration, to enable you to place a Buy Now button on your webpage, as well as View Cart, Subscription, Donation and Add to Cart
Just as hoped for, since this is shaping up to be a rather effective program, there are a lot of other handy tools in there, such as the page weight viewer to see the size of the web page elements, sitemaps, link checker, search index and extension manager.
This is certainly a program worth checking out if you are looking for a good WYSIWYG site builder The strong feature pack and the ease of use make this software suited for all users and the output meets modern standards.
Check it out at PabloSoftwareSolutions.