O. James Samson - March 27, 2008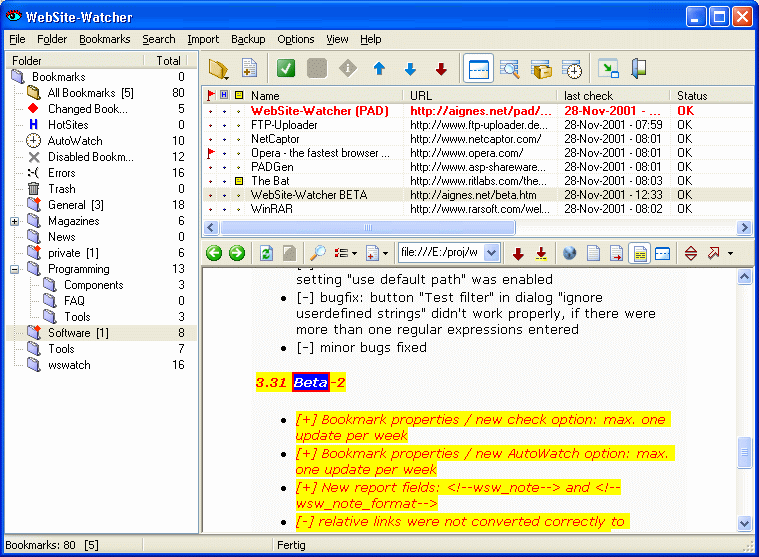 Want to keep an eye on your favourite websites easily? Check out this software, it should do the job, it's called Website Watcher.
WebSite-Watcher checks an unlimited number of web-sites for updates and changes with a minimum of time and online-costs. When changes in a website are detected, it saves the last two versions to your hard disk and highlights all changes in the text.
This program will save definitely save you hours daily. The fact that you can monitor different websites easily with this tool to check for changes means that you get to save yourself quality time which would have been spent going to each site manually just to see if anything has changed.
Want to check it out? Go to check out the trail version at http://www.aignes.com/
This entry was posted on Thursday, March 27th, 2008 at 5:59 am and is filed under Main. You can follow any responses to this entry through the RSS 2.0 feed. You can skip to the end and leave a response. Pinging is currently not allowed.