O. James Samson - August 25, 2008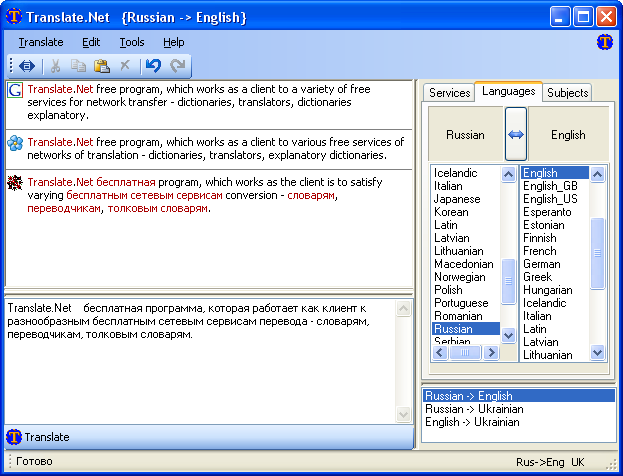 If you are in need of a very easy to use translation tool, you may want to check out Translation.Net. Translate.Net is free and open source software which works easily as client to many language services available online (translators, monolingual and bilingual dictionaries).
A new version has just been released – Translate.Net 0.1.3154.43032 beta.
Currently this cool tool supports 26 sites with language services, 40 services, 39 languages, 1367 translations directions, including Google translator and dictionary, Wikipedia and Wiktionary, Yahoo Babel Fish Translator, SYSTRAN translator, Merriam-Webster dictionary and thesaurus.
You can see it's a loaded weapon worth checking out.
More info and download available HERE
This entry was posted on Monday, August 25th, 2008 at 4:58 am and is filed under Main. You can follow any responses to this entry through the RSS 2.0 feed. You can skip to the end and leave a response. Pinging is currently not allowed.