O. James Samson - November 21, 2009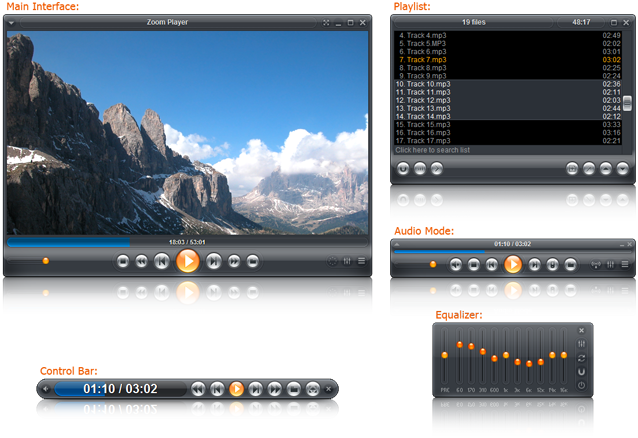 At first glance, Zoom Player Max 7.00 looks like that wonderful software that will be worth every thing you ever expect it to be and to be honest it is. Zoom Player Max 7.00 works in two modes, a media mode that can work and play almost any file supported by direct show and a DVD mode which uses pre-installed direct show DVD filters to play DVD content.
Zoom Player Max 7.00 supersedes a media player in all the features that it has built into it. It provides so many useful zooming functions to improve TV output quality by simply eliminating an over scan of your system. This software version is a remarkable front end media player designed to serve you well.
In this latest version of Zoom Player Max, the publishers have taken time to introduce some new changes. These are: an improved Blue Ray main movie detection which is quite better than the older version, also bugs noticed in the last versions have been fixed and worthy of note is that it now works better on Windows 7 which was not the case with the older version of it.
Want to check it out? Visit Inmatrix.com/zplayer
This entry was posted on Saturday, November 21st, 2009 at 4:17 pm and is filed under Main. You can follow any responses to this entry through the RSS 2.0 feed. You can skip to the end and leave a response. Pinging is currently not allowed.