O. James Samson - April 30, 2010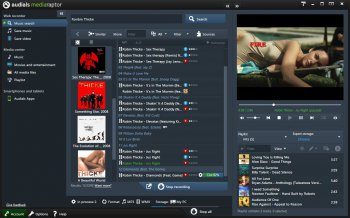 At $26.90 per download, Mediaraptor 4.2.7800.0 is worth every cent of your money. It is capable of recording so many MP3 from the Web radio stations and music videos from the internet. Users do not need to pay for subscription, once they are able to license this program just once, then the process of using it for a life time begins.
It is one of the most advanced programs of its category, offering one of the best solutions for targeting and music recording at ultra high speed. This is comes with a speed that is very high and not easily compared to some other programs. At least users can get to record music from any social music platform of their choice.
I feel that the 5 days trial period allowed for those who want to have a go at this program is rarely enough. There is nothing wrong with extending the number of days just for users to have enough knowledge of how it works.
Every time you log on to YouTube or even listen to songs in most of the online social media sites, Mediaraptor records it straight for you. It is one convenient way of enjoying your favourite music, yet not missing out on anything.
Want to check it out? Visit Mediaraptor
This entry was posted on Friday, April 30th, 2010 at 9:54 am and is filed under Main. You can follow any responses to this entry through the RSS 2.0 feed. You can skip to the end and leave a response. Pinging is currently not allowed.