O. James Samson - November 23, 2011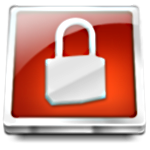 Free File Camouflage can hide your files inside a jpeg image; and can be used with the main interface or via the explorer "send to" context menu (the first time you only need to select a directory with some images). All the files are encrypted using AES and hidden inside an image.
Free File Camouflage helps you to store those files in a way that no other person would be able to view them. It is such an amazing program with features that beat even some so called paid ones. It is easier to keep your files out of the view of any intruder with a program like this; it is easy to install, and even easier to understand or use. Free File Camouflage doesn't take up much space on your system as it is very light and gets the job done as quickly as possible.
A couple of users may be a bit skeptical at first because it Free File Camouflage is a freeware program; but the truth is it works without giving you much to worry about in the end. You can start using it as soon as installation is completed; and of course, it runs on Windows 7, 2003, 2008, Vista, and XP.
Want to check it out? Visit MyPortableSoftware.
This entry was posted on Wednesday, November 23rd, 2011 at 1:53 am and is filed under Main. You can follow any responses to this entry through the RSS 2.0 feed. You can skip to the end and leave a response. Pinging is currently not allowed.