O. James Samson - April 22, 2013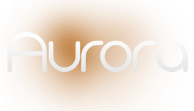 Got a Mac computer and thinking of how best to enjoy playing your favorite movies and music on your computer?  Check out Aurora Blu Ray.
What is the deal about Aurora Blu Ray?
This is about the best and most powerful Blu Ray player for Mac systems. It is specifically designed to allow Mac users to enjoy movies and music. It supports Mac systems excellently well particularly the Lion system. Been a universal media player, it not only plays Blu Ray HD movies on Mac but also provides support for all formats of movies, music or photo or even the ISO format. You can also add subtitles to the movies, share information about the movie with your friends or review the movie or music.
Some of the main functionalities of this program are: it is highly compatible with all models of Mac computer- Mac OS Lion, Mac OS X, MacBook Air, MacBook Pro, Mac mini, Mac Pro and iMac. It also supports all playing formats such as Blu Ray, DVD movie, Video CD, HD, 1080P, RMVB, MKV, MOV, AVI, FLV, MP3, WMA, AAC, etc.
It can play both the protected BD disc and the unprotected ones. It has share buttons that allow you to share your reviews of the movie or music with friends on social media.
Downsides?
This is one nice piece of utility every Mac user should have.
To learn more about this program, please do visit Bluray-Player-Software.
This entry was posted on Monday, April 22nd, 2013 at 10:02 pm and is filed under Main. You can follow any responses to this entry through the RSS 2.0 feed. You can skip to the end and leave a response. Pinging is currently not allowed.