O. James Samson - July 22, 2013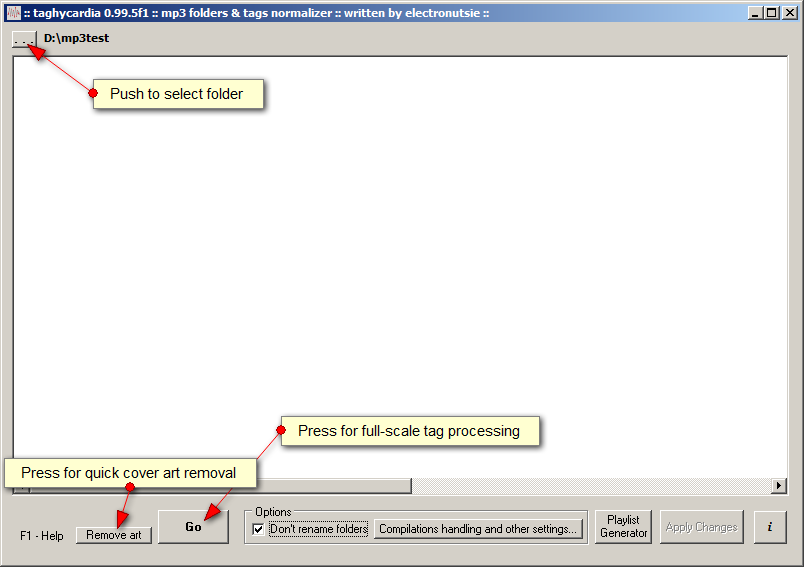 Have you ever been frustrated by how your iPod/iPhone duplicates albums uploaded from PC, or "cuts" them down, or sorts at its own mysterious "discretion"? Now everything is fixed automatically, with a few clicks of a button, to keep your albums together just by using a simple application called taghycardia.
What's taghycardia?
taghycardia will automatically fix tag errors in your MP3 library to make sure the albums don't duplicate, separate or get lost when uploaded to iPods/iPhones or any media players that can only sort tracks by tags. The program requires virtually no mastering or configuring.
The software can also be used as a diagnostic tool that tells what is wrong with your mp3 tags, and based on that info you can later reorganize and fix your music library using specialized tag and rename tools. In addition, taghycardia can be used as an efficient auto cover art fixer: it uses both local and online cover art images to tag mp3 files that lack embedded pictures.
A few of updates and changes made to this version include the following; fixed truncated year when the field in tag is more than 4 chars long, fixed Emptied track title when the original title coincides with Artist or Album, and a few others.
Downside
taghycardia can use filenames for missing track titles in auto tag mode, though excludes artist and album from the file names. Also, this program does not get genre from Discogs, and does not allow genre modification other than through the auto-unify feature.
Want to check it out? Visit taghycardia.info.
This entry was posted on Monday, July 22nd, 2013 at 5:50 am and is filed under Main. You can follow any responses to this entry through the RSS 2.0 feed. You can skip to the end and leave a response. Pinging is currently not allowed.