O. James Samson - July 24, 2013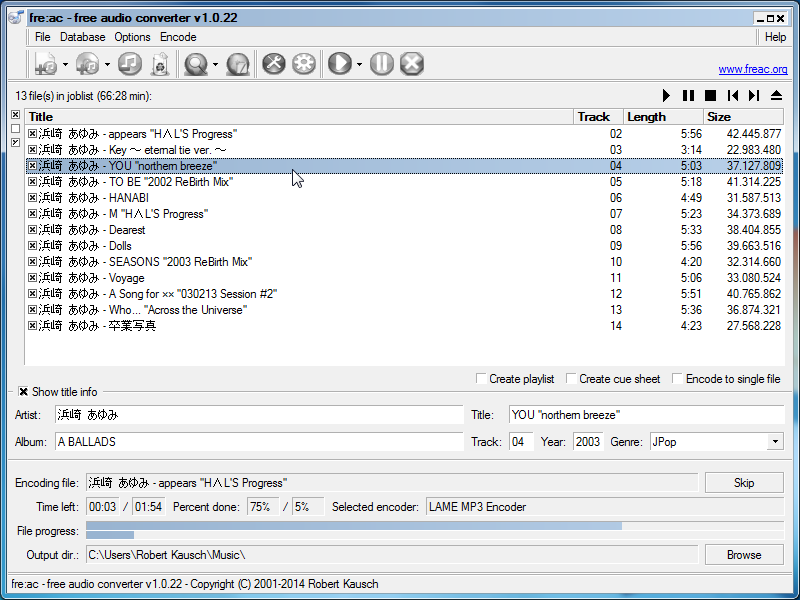 Are you searching for a freeware program that can help you convert your CDs that come with various encoders? Then you can give fre:ac is a try since it has some nice features that can be of help. fre:ac is absolutely free for download and installation for all users.
What's fre:ac?
fre:ac is a free audio converter and CD ripper which integrates various popular formats and encoders. It currently supports MP3, MP4/M4A, WMA, Ogg Vorbis, FLAC, AAC and Bonk files. fre:ac makes it easy to convert your audio CDs to MP3 or WMA files which you can use in your hardware player or with your favorite audio software. The program supports the CDDB/freedb online CD database and CDText and automatically writes song information to ID3V2 or Vorbis comment tags.
This latest version includes a number of changes and fixes that made the new version a bit more stable: fixed WMA output files being deleted after encoding; fixed edit field menu buttons being non-clickable; fixed rare FLAC encoder problem at compression levels 7 and 8; fixed online updater not working after smooth library upgrade; fixed compilation with Microsoft Visual C++. This release fixes several bugs that have been found in fre:ac v1.0.21, the most important being one to make the WMA encoder work again.
Want to check it out? Visit Freac.org.
This entry was posted on Wednesday, July 24th, 2013 at 12:59 pm and is filed under Main. You can follow any responses to this entry through the RSS 2.0 feed. You can skip to the end and leave a response. Pinging is currently not allowed.