O. James Samson - August 24, 2015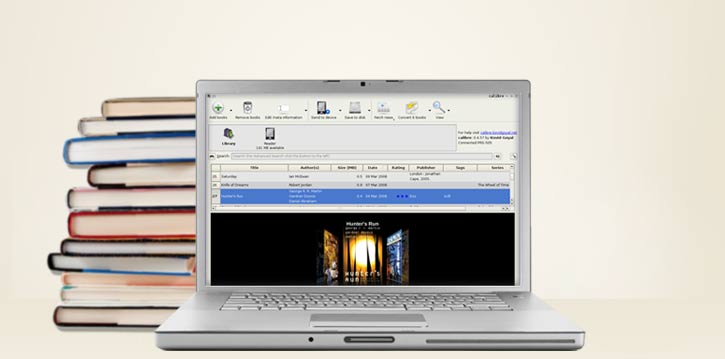 Everyone likes a collection of e-books; and adding a library management application to help you do a lot of things won't be a bad idea after all. With loads of nice features, Calibre is one application that enables you to do a lot of things.
Calibre is a free and open source e-book library management application developed by users of e-books for users of e-books. It has a cornucopia of features divided into the following main categories: Library Management, E-book conversion, Syncing to e-book reader devices, Downloading news from the web and converting it into e-book form, Comprehensive e-book viewer, Content server for online access to your book collection, and E-book editor for the major e-book formats.
Calibre is also very easy to use, and doesn't take time for a newbie to get used to, especially if you are an e-book lover. It is also a great program to help you sort out a lot of things about your e-book collections. Perhaps, the best part of this program is that it can be downloaded or used without paying a dime.
Calibre is one of the best programs in its class, and does not have any significant downside.
Want to check it out? Visit Calibre.
This entry was posted on Monday, August 24th, 2015 at 10:53 am and is filed under Main. You can follow any responses to this entry through the RSS 2.0 feed. You can skip to the end and leave a response. Pinging is currently not allowed.