O. James Samson - September 7, 2015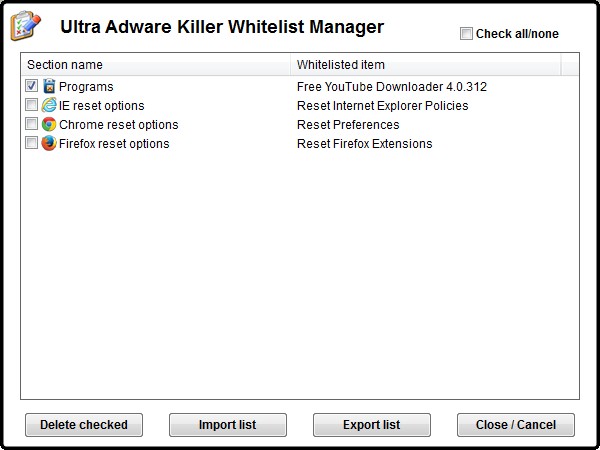 Adware can be very annoying, especially when you don't have a slight idea how to get rid of it from your browser. It not only makes your system vulnerable to attacks, it also wastes your time. Ultra Adware Killer is a simple but powerful adware remover that can help you detect adware on your browser.
What's Ultra Adware Killer all about?
Ultra Adware Killer is a simple but powerful adware remover for Windows, which has the ability of detecting and removing adware for all the users in a system. This can save you lots of time logging in to other user accounts and performing the scan again. Ultra Adware Killer removes browser toolbars, add-ons, plugins, unwanted search providers and hijacked home pages, and also potentially unwanted programs (PUP's). It also allows to optionally reset Chrome and Firefox's preferences.
The adware killer was designed to be fast, simple and effective. All you need is to pres the Start scan button and wait until the scan ends, and then remove the items found. This doesn't normally take more than a few minutes before you get the result that will impress you.
Ultra Adware Killer does not have any downside, and is easy to use.
Want to check it out? Visit Carifred.com.
This entry was posted on Monday, September 7th, 2015 at 8:54 am and is filed under Main. You can follow any responses to this entry through the RSS 2.0 feed. You can skip to the end and leave a response. Pinging is currently not allowed.