O. James Samson - September 1, 2016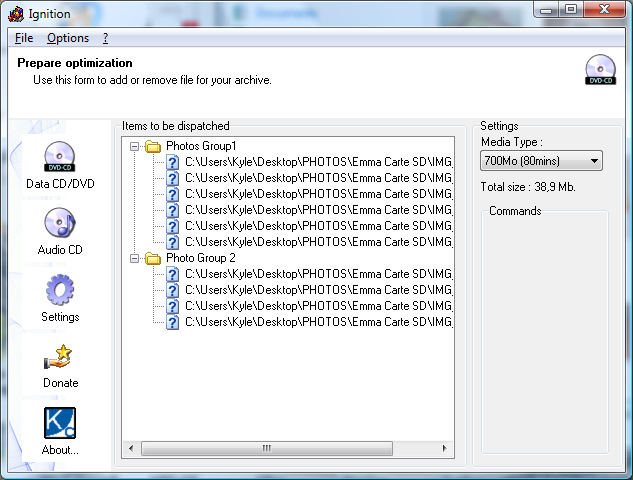 Want to save space on your brand new blank disc? This is important because you can easily place more data on an empty space on your disc. With a clean look and well-arranged features, Ignition looks like that sort of program that could get the job done for you.
Ignition is a CD burning tool to save you a lot of stress, especially if you are tired of burning Gigabytes of archives and finally get 10Mb to burn on the last CD of your set. It is a space optimizer that has some basic features to dispatch the files on the minimal number of CDs.
Ignition supports a lot of very popular disc formats, including 650 MB or 700 MB CDs, DVDs and Dual Layer discs. The software also provides dedicated tools to create ISO images with the selected content. If you are looking for a tool that has all the basic features that works with most operating systems, then Ignition should be top on your list. It gets the job done without requesting for admin privileges.
Ignition is a useful tool with some basic features. However, the configuration feature needs to be improved upon.
Want to check it out? Visit kcsoftwares.com.
This entry was posted on Thursday, September 1st, 2016 at 9:25 am and is filed under Main. You can follow any responses to this entry through the RSS 2.0 feed. You can skip to the end and leave a response. Pinging is currently not allowed.