O. James Samson - June 27, 2008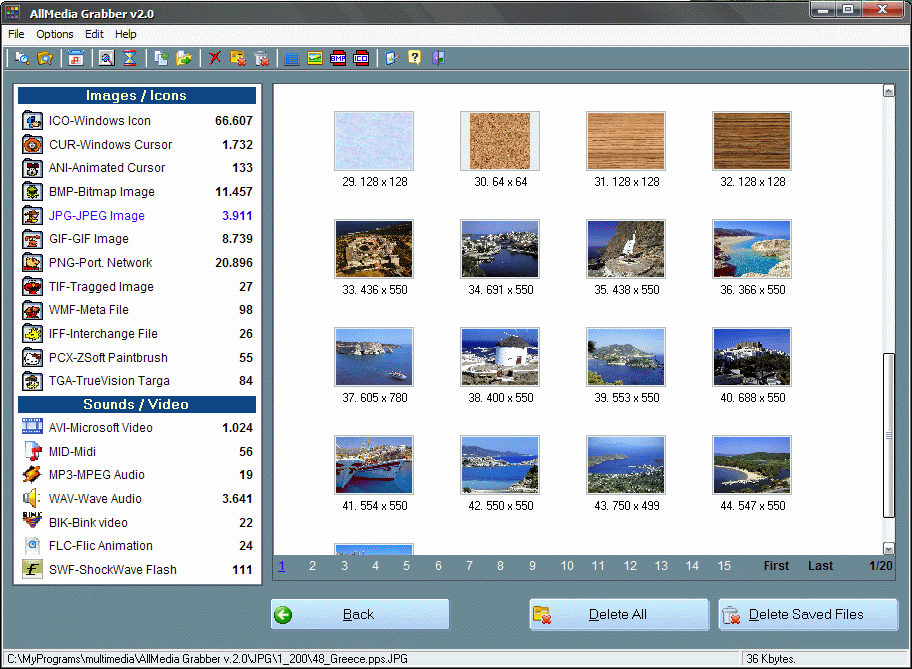 If you need an efficient tool to extract media files, then you might want to consider AllMedia Grabber.
AllMedia Grabber searches in files (executables, libraries, custom controls, data files e.t.c.) and extracts multimedia files. With this cool tool you can extract thousand of Pictures, Videos, Music, Sounds hidden inside programs / files on your computer. Sounds cool doesn't it? The latest version, AllMedia Grabber 2.2 has just been released recently with these changes made in the features…
Bug with Saved Files Counter is Fixed
Bug with Unicode Filenames and Shortcuts is Fixed
Improved MP3 detection function
Improved JPG detection function
New Languages: Russian, Italian
Works well with Windows 2000/XP/2003/VISTA
Want to check it out? http://www.fotissoftware.com/multimedia.htm
This entry was posted on Friday, June 27th, 2008 at 6:39 am and is filed under Main. You can follow any responses to this entry through the RSS 2.0 feed. You can skip to the end and leave a response. Pinging is currently not allowed.