O. James Samson - June 15, 2010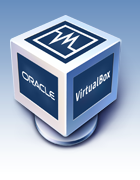 VirtualBox is a multi-purpose full virtualizer which is designed for x86 hardware and AMD64/Intel64. It main target is server, desktop and other embedded use. It is an Open Source that will come as a major relief for users who are need of a complete professional-quality virtualization solution. VirtualBox comes with very rich features, high performance and it is also freely available.
VirtualBox runs quite efficiently on Windows (NT 4.0, 2000, XP, Server 2003, Vista, and Windows 7), DOS/Windows 3.x, Linux (2.4 and 2.6), Solaris and OpenSolaris, and OpenBSD.
VirtualBox has fixed superfluous resize-event on powering-on VM for X11, fixed guest-to-guest communication over wireless (3.2.0 regression; bug #6855), more improved storage that has fixed a potential guest disk corruption with growing images, fixed shared modules detection for Win64 guest, 3D support which allows for the use of CR_SYSTEM_GL_PATH and fixed host assertion for some multi-threaded guest applications.
VirtualBox is very handy for both professional and non professional making it highly unique in every sense of the word. There is hardly any software in this category that offers what it does in its features both professional and non-professional alike for free.
Want to check it out? Visit Virtualbox.org
This entry was posted on Tuesday, June 15th, 2010 at 7:05 pm and is filed under Main, Open Source. You can follow any responses to this entry through the RSS 2.0 feed. You can skip to the end and leave a response. Pinging is currently not allowed.