O. James Samson - August 24, 2010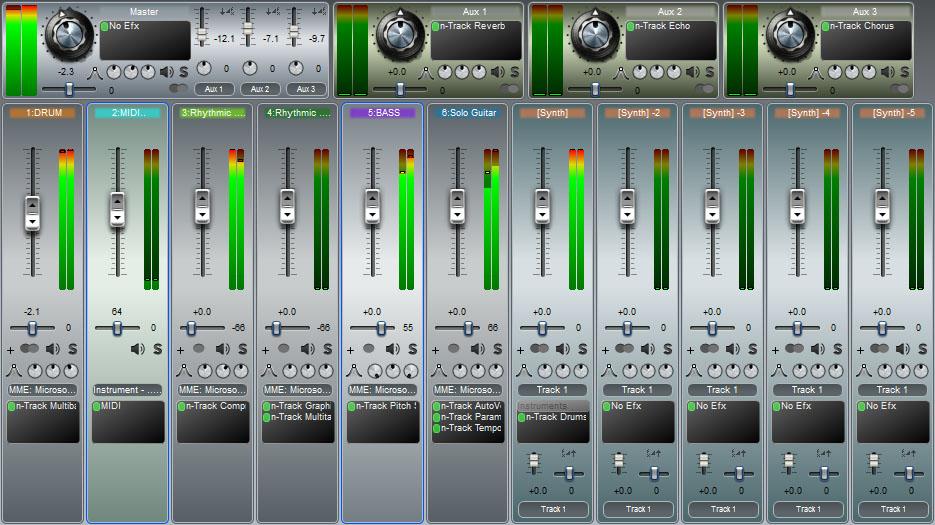 n-Track Studio almost practically turns your computer into a complete studio. It enables you to record and even playback different unlimited number of audio and MIDI tracks. It also possesses some great features that let you add audio effects to each track, each of the master, group or aux channels in a very easy manner.
The program also supports features that allow users adjust the effects settings, and consequently lets you listen to the result in real time. Apart from its normal built-in effects, n-Track Studio 6.1.0 Build 2618 Beta also supports third party DirectX and VST 2.0 plug-ins. As a matter of fact, n-Track Studio works very well with most standard and multichannel 16 and 24 bit soundcards at very high frequencies.
At $45.00 per download, n-Track Studio 6.1.0 is about the best multitrack editors around. Some built-in features like: Reverb, EQ, Compression, Auto Volume, Echo, Pitch Shift and Chorus will almost practically turn your computer into a sound studio, and also turn you into a professional sound editor. n-Track Studio can also record, edit and overdub your audio tracks. For all those who would love to burn their audio CDs and create mp3, this program can also come in with some help too.
Want to check it out? Follow this link.
This entry was posted on Tuesday, August 24th, 2010 at 12:44 pm and is filed under Main. You can follow any responses to this entry through the RSS 2.0 feed. You can skip to the end and leave a response. Pinging is currently not allowed.