O. James Samson - February 26, 2013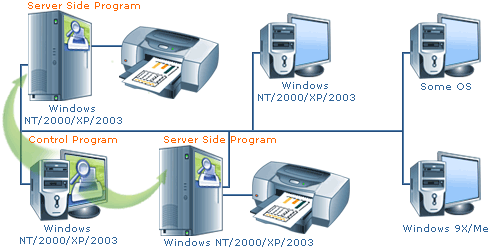 One of the very few ways to cut down  some office expenses is installing a print or ink-watch application to monitor the level of ink used each time you have a print job to do. Knowing or having accurate idea of exact cost of printing in an organization or company will help save a lot in these hard times; and that is why installing O&K Print Watch is not such a bad idea.
What's O&K Print Watch?
O&K Print Watch is a print manager to control and audit printing costs in your organization. It helps managers learn about the exact cost of printing in the company by monitoring all print jobs regardless of whether or not submitted onto a local networked printer.
O&K Print Watch supports multiple printing devices and unique printing pricing combined with per-user quotas and audit of all print jobs makes it possible to cut down printing costs and save on printing.
The print software also keeps track on print jobs and paper usage for all local and network printers. The printer monitor records that used a particular printing device, what and when were printed. Electronic images of all print jobs can be saved from managerial reviews. With this application, you can also track exact user names, date and time, and record the exact number of pages and printing parameters for each printing job.
Downside
O&K may not be able to handle too many tasks; especially where organizations make as much as 700 print queues.
Want to check it out? Visit Prnwatch.
This entry was posted on Tuesday, February 26th, 2013 at 12:37 am and is filed under Main. You can follow any responses to this entry through the RSS 2.0 feed. You can skip to the end and leave a response. Pinging is currently not allowed.