O. James Samson - November 18, 2014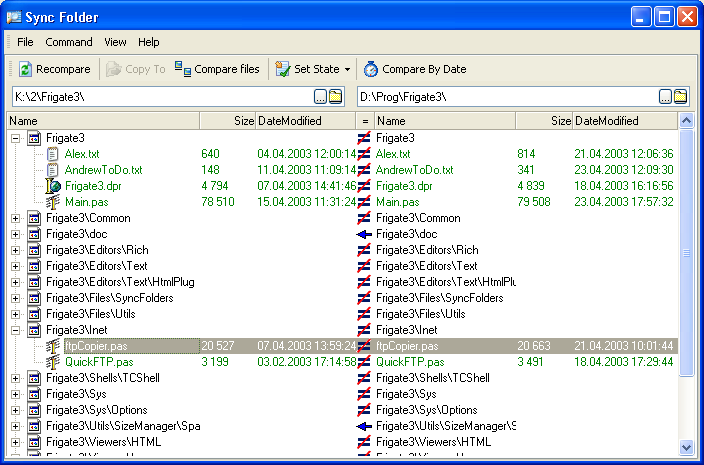 Are you looking for a program that allows you to visually compare files and folders without wasting much of your time? SyncFolder is a program that has transparent interface for you to easily analyse differences in detail and carefully reconcile them.
What is SyncFolder?
SyncFolder is the visual file comparison/merging and folder synchronization application. It is designed for software engineers, web authors, and other professionals who work with multiple revisions of text files or who need to keep multiple folder hierarchies in sync.
The program saves time and reduces errors by enabling you to work quickly and accurately, whether you are comparing individual files or reconciling entire branches of source code. Merge is a particularly useful tool for code review or code audit situations: the tight integration between file and folder comparison makes it easy to identify and review every change in every source file, even when comparing source hierarchies containing thousands of files.
It is a handy tool for developers as it helps to find and show them all the changes in source code so that they can compare program output and validate their copies, and all changes are marked by colour. SyncFolder not only shows the difference between files, but can also synchronize them copying the modified file to the counterpart folder.
Want to check it out? Visit CoolUtils.com.
This entry was posted on Tuesday, November 18th, 2014 at 2:05 pm and is filed under Main. You can follow any responses to this entry through the RSS 2.0 feed. You can skip to the end and leave a response. Pinging is currently not allowed.