O. James Samson - November 17, 2014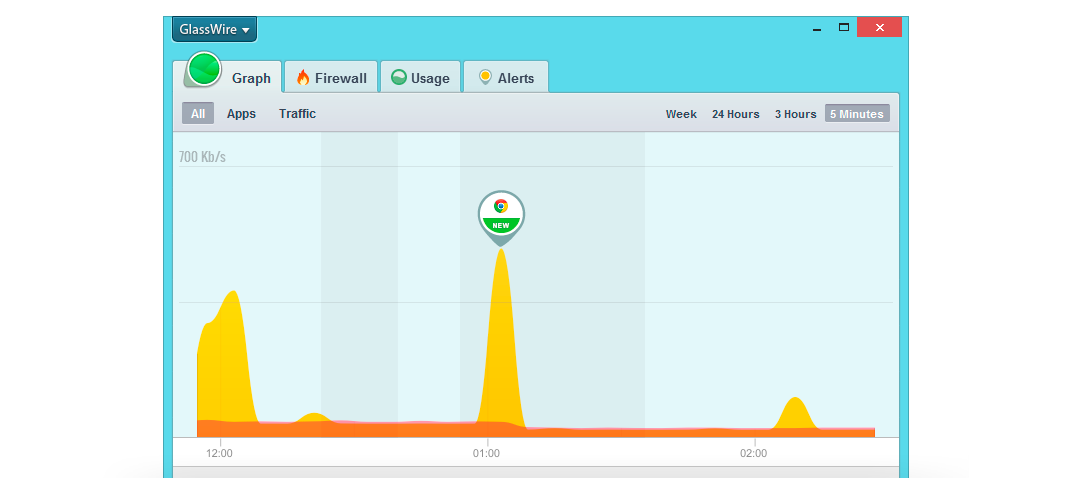 There are some unusual or abnormal behaviour on the internet that could indicate signs of malware or privacy violation. When this happens, you need to put the security situation of your network under perspective in order not to be caught unaware. One of the programs you can use to understand the situation is GlassWire.
What is GlassWire?
GlassWire displays your network activity on an easy to understand graph while searching for unusual Internet behavior that could indicate malware or violations of your privacy. Once unusual network activity is discovered you're instantly alerted with detailed information so you can protect your computer, privacy, and data.
A lot of changes and improvements have been made to this version. These changes include: user interface optimizations including showing "away" time in the bottom mini graph and darker easier to read text; security improvements including remote access passwords encrypted on the hard drive and remote access rate limiting along with a password strength indicator; and a few bug fixes, for example if you had trouble making a remote connection this bug is now fixed. The publisher also improved the application's resource usage.
All in all GlassWire is a handy tool that is very easy to use which, on at first sight, hasn't any visible downsides.
Want to check it out? GlassWire.com.
This entry was posted on Monday, November 17th, 2014 at 9:46 pm and is filed under Main. You can follow any responses to this entry through the RSS 2.0 feed. You can skip to the end and leave a response. Pinging is currently not allowed.