O. James Samson - March 18, 2015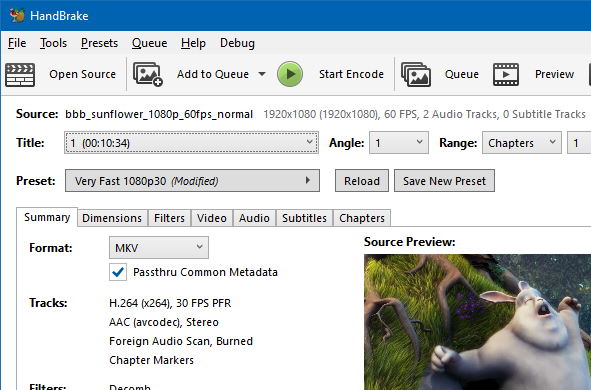 With loads and loads of video converting software out there; it is left for users to determine what is most suitable for whatever they want to do with it. Actually not all video converting software are top notch, but some have great features despite being freeware. HandBrake for Windows does look like one of those few good ones that has some nice features.
What is HandBrake for Windows?
Handbrake is a utility that can convert standard DVD's into a compressed format of your choice. mp4 with AAC audio or AVC with h264 video and AAC audio. It also lets you crop the image to get rid of the black bars to bring down the size even more and lets you choose options as to how you want it encoded.
While this is not a program that might give you some hard times when trying your hands out on it; it does require a few learning curves to get a hang on it. HandBrake has great features, and the fact that it is a freeware makes one of the best programs in its category.
Does it have any downside?
HandBrake is a very useful tool that can help you do most of your conversion work, and it does not have any significant downside.
Want to check it out? Visit Handbrake.fr
This entry was posted on Wednesday, March 18th, 2015 at 12:37 am and is filed under Main. You can follow any responses to this entry through the RSS 2.0 feed. You can skip to the end and leave a response. Pinging is currently not allowed.