O. James Samson - June 16, 2015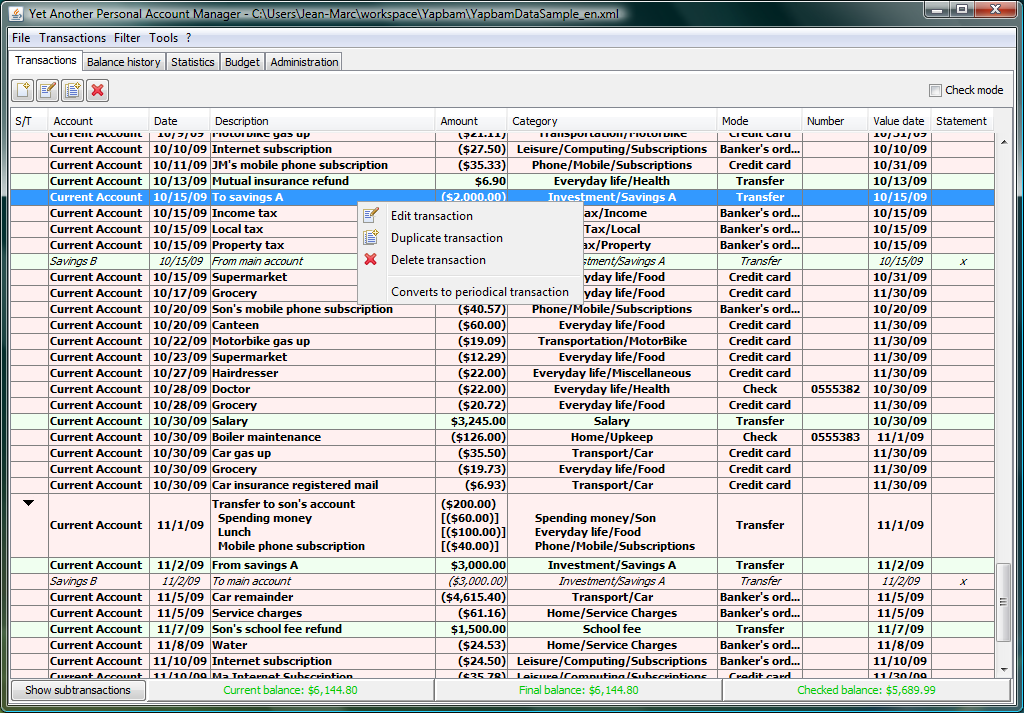 Having an all-in-one program where you can easily manage your banking transactions, including salaries, currency conversion, taxes, and many more ensures that you have spare time for other activities. Yapbam software is designed for that purpose and much more.
Yapbam (Yet Another Personal Bank Account Manager) is an open-source personal bank account manager. You can easily import your bank transactions from your previous account manager or from your bank online statements to Yapbam. It helps you to quickly enter your transactions with its entry wizard. It automatically generates your periodical transactions (salary, taxes, etc.). The software builds your account's balance history and throws alerts when it becomes negative.
Yapbam creates instantaneously budget view and category-wise charts of your expenses. At last, Yapbam provide you with a currency converter connected through the Internet to the official ECB (European Central Bank) rates. Yapbam can synchronize your data across multiple computers using your Dropbox account (even if the Dropbox client is not installed on the computer).
Does it have any downsides?
The layout is a bit confusing, and may pose some difficulty for a newbie, especially when it comes to setting up or checking account.
Want to check it out? Visit: Yapbam.net.
This entry was posted on Tuesday, June 16th, 2015 at 2:08 pm and is filed under Main. You can follow any responses to this entry through the RSS 2.0 feed. You can skip to the end and leave a response. Pinging is currently not allowed.