O. James Samson - June 10, 2016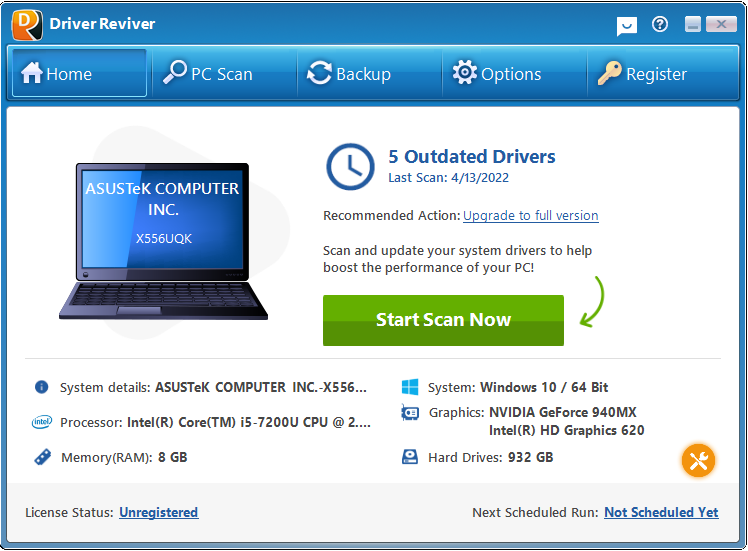 Having outdated drivers can upset your system and could even crash it. Did you also know that downloading and installing the wrong driver for your system can also affect its performance? One of the benefits of having your drivers updated is to ensure things remain stable. Driver Reviver is a program designed to keep your drivers up to date.
Driver Reviver is a program that will keep the drivers on your PC up to date and restore optimum performance and functionality its components. Considering all of the individual components on your PC, not to mention external devices such as printers, scanners, web cams, Hard Drives and more, keeping abreast of all the latest Drivers can not only be a time consuming and tedious task, but also one that can be terribly confusing.
Once the required updates are identified, Driver Reviver allows you to quickly and easily download and install all these updates from one central location. Driver Reviver ensures you are getting the maximum performance from your PC, its components and its software.
Driver Reviver gets the job done, but a couple of freeware could compete with it.
Want to check it out? Visit Reviversoft.com.
This entry was posted on Friday, June 10th, 2016 at 2:29 pm and is filed under Main. You can follow any responses to this entry through the RSS 2.0 feed. You can skip to the end and leave a response. Pinging is currently not allowed.