O. James Samson - June 11, 2016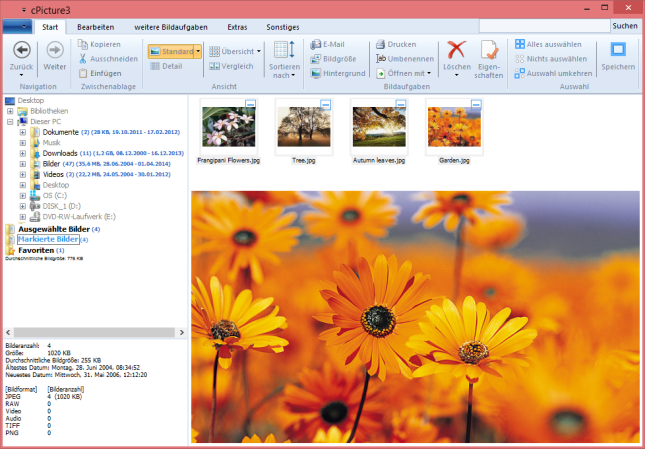 Image editing can be loads of fun with the right tool. A tool with a lot of nice features doesn't have to cost a fortune—you can even find a freeware that offers you cute features. CPicture is a freeware with some nice features to make image editing very easy.
cPicture is a software to view and work with your digital photos. It offers support for thumbnail browsing, EXIF display, histogram view, as well as various features to resize, rotate, crop and more. You can also remove red-eye effects, create a HTML gallery or picture index, and batch process images to perform selected operations on multiple photos at once.
cPicture supports all popular images formats, and even view/convert various RAW formats as well (including Canon CR2), which is not often found in free image viewers. The interface is easy to use and provides access to the features with non-technical commands (I want to …) and a modern look. cPicture LE offers several other handy features like mouseover image zooms, lossless rotation, image slideshow, command line options, color profile support and more. The program comes as standalone executable, and does not require installation – it can be run from a USB drive.
Want to check it out? Visit: http://cpicture.thecloudsite.net/
This entry was posted on Saturday, June 11th, 2016 at 9:45 pm and is filed under Main. You can follow any responses to this entry through the RSS 2.0 feed. You can skip to the end and leave a response. Pinging is currently not allowed.