O. James Samson - March 28, 2008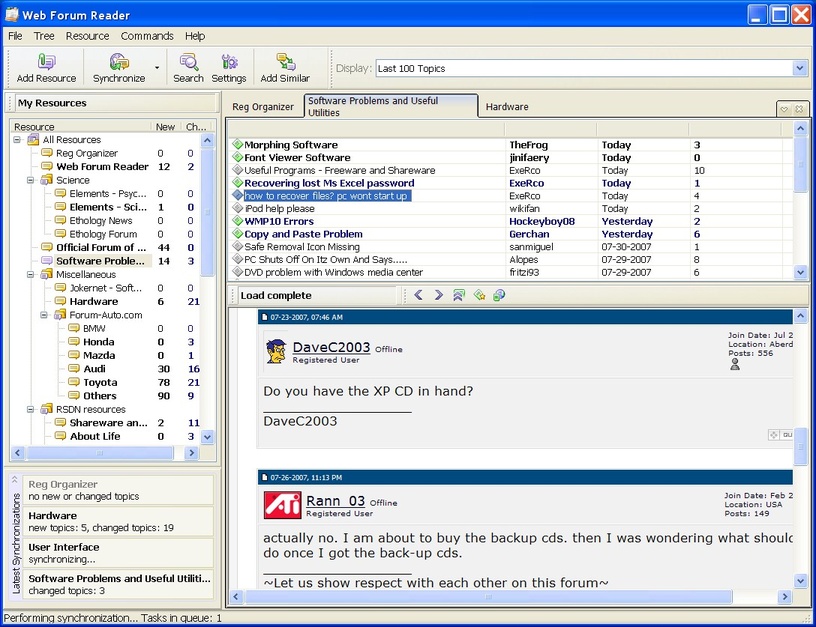 The Lite version of the Web Forum Reader is actually a very smartly toned down version of the full Web Forum Reader with a number of different features that allows you to still enjoy the main purpose of the software without having to pay for it as in the case of the full version (the full version is shareware). Unlike many other Lite programs which just turn out to be cripple ware, the Web Forum Reader Lite has the basics of the reader program in place and therefore it allows you the basic functionality that is at the core of what makes the Web Forum Reader such a good program.
Simply put, you can use this piece of software to read forums on the internet. You simply plug in the usernames and the passwords as well as the URLs for all your favourite forums and you can follow along with different discussions regarding everything that you want. You can also get the program to hide everything that you have read and display an amalgamation of files from different forums that you haven't read, allowing you to save a lot of time in your checking up on the forums of the day.
More information about this free version of the Web Forum Reader can be found by visiting http://www.chemtable.com/WebForumReader.htm
This entry was posted on Friday, March 28th, 2008 at 6:38 am and is filed under Main. You can follow any responses to this entry through the RSS 2.0 feed. You can skip to the end and leave a response. Pinging is currently not allowed.