Ciaran Moore - May 28, 2010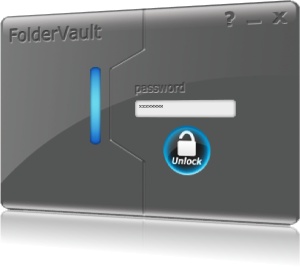 Folder vault is a file security and encryption program that provides services for locking, hiding, encrypting and protecting your important files. The program offers the fastest and the best file protection in the market today.
The program's basic features include hide/unhide files and folders; encrypt your files so that it can't be readable to others, set password to your folders, and many more. Once folders have been protected, it becomes inaccessible to other users including the administrator. A password must be supplied first to access it again. In addition, protected files and folders are hidden and cannot be accessed or deleted. This feature is very important especially if you have your children or co-workers using your computer to protect important files from being modified or deleted.
Aside from the basic features, the program also offers protection from viruses, worms, and Trojans making your important files free from virus and other malicious threats. Once the folder has been locked, it cannot be accessed even by a remote computer in a network.
Other features worth mentioning are the blocking capabilities and flexibility. Aside from blocking unauthorized access to protected files, Folder Vault also allows you to block unwanted programs and internet applications from being accessed. This feature is perfect for parents to prevent their children from playing games and visiting social networking sites during weekdays. There are still many features available from Folder Vault which you can explore after downloading the file.
The program supports multiple file systems including FAT, and NTFS file systems format. The program runs on Windows 2000 and later versions and does not require third party software to be installed. However, before you can use even the trial version, you need to be connected to the Internet to have a trial key. This is a disadvantage for users who don't have Internet connections. No other hardware required.
Folder Vault offers wide range of features from basic file protection for unauthorized access, virus protection and even blocking of unwanted programs and application from being installed on your computer. It allows you to protect unlimited number of files. Sadly, this program is not for free, but a trial version is available for free download to evaluate the product's performance before purchasing. This program is highly recommended for users who want total protection of confidential files.
You can download or purchase Folder Vault at gearboxcomputers.com
This entry was posted on Friday, May 28th, 2010 at 11:25 am and is filed under Security. You can follow any responses to this entry through the RSS 2.0 feed. You can skip to the end and leave a response. Pinging is currently not allowed.