O. James Samson - July 30, 2008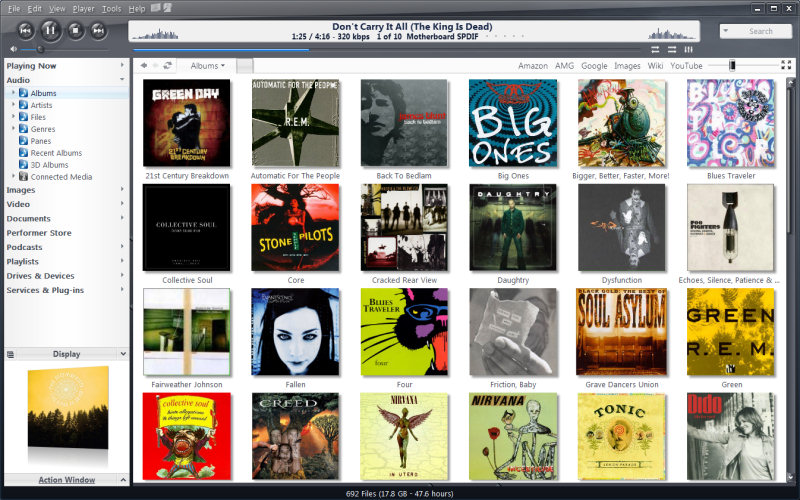 This software helps organize your media files irrespective of whatever format they are, from music, pictures, videos and all. It's actually an all-in-one player and an organizer.
One could copy files from portable digital devices into a well organized library. One could also create your favorite media collection….
Its skins are quite beautiful with full screen modes that are customizable and optional pages that show details of files.
You should try it out yourself, go to http://www.jrmediacenter.com
This entry was posted on Wednesday, July 30th, 2008 at 6:27 am and is filed under Codec, Developer, Main, Social Software, Windows. You can follow any responses to this entry through the RSS 2.0 feed. You can skip to the end and leave a response. Pinging is currently not allowed.