O. James Samson - November 28, 2007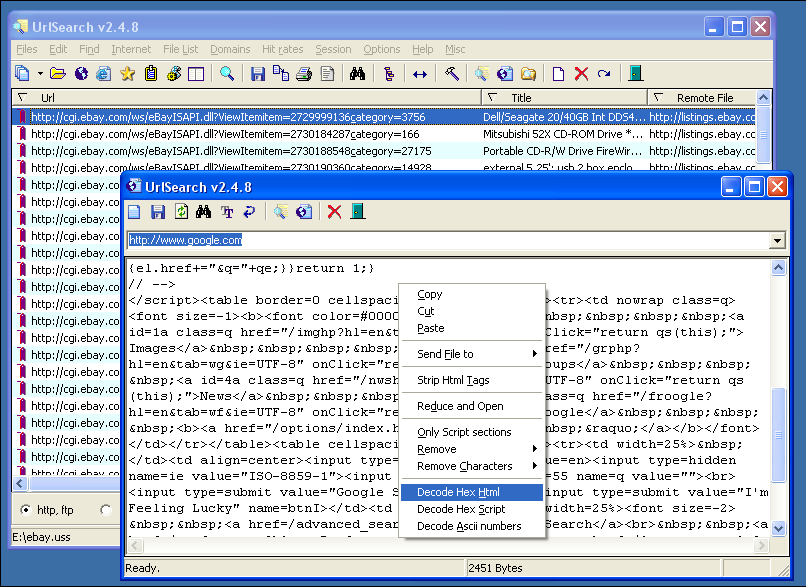 Here is a useful tool that should come in handy, it is called UrlSearch.
UrlSearch extracts web addresses and other text strings from local and remote files. The good thing about this tool is that with it, results can be edited and exported in various ways. Web addresses can be sorted by domains and exported to your browser's bookmarks (Netscape, Internet Explorer or Opera).
One other useful feature of UrlSearch is the fact that it can also be used as a Download agent and can view history and cookie files, edit 'Typed Urls' lists, and calculate hit rates.
Want to check it out?  You will find it at http://freenet-homepage.de/h.ulbrich/
This entry was posted on Wednesday, November 28th, 2007 at 7:13 am and is filed under Browsers, Catalogue, Developer, Internet, Utilities, Windows. You can follow any responses to this entry through the RSS 2.0 feed. You can skip to the end and leave a response. Pinging is currently not allowed.