O. James Samson - September 26, 2007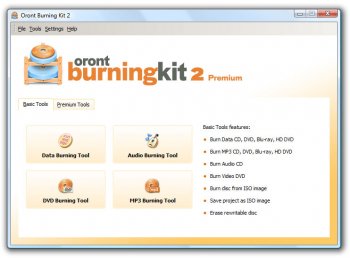 If you are looking to add a CD or DVD burner to your computer, or you just want a simpler way to burn your own copies, Oront is one of the latest programs released to do that and so much more. Not only can you perform all of the basic functions of a regular CD/DVD burner application, but you can also use this program to retain files from discs that have become corrupt or even burn to several different discs all at the same time.
Oront has released their new premium version software kit just this month, and it has already become very popular. Since it is relatively new there are a few small bugs that have yet to be found, but the designers have already begun debugging the program bit by bit.
The Oront Burning Kit is designed to support all Windows operating systems, but there have not yet been any releases for other operating systems. However, this is only a minor setback. You can download your trial version of the shareware or purchase the program for only $40 at Oront.com
This entry was posted on Wednesday, September 26th, 2007 at 5:56 am and is filed under Audio, CD/DVD burner, Developer, Main, Shareware, Windows. You can follow any responses to this entry through the RSS 2.0 feed. You can leave a response, or trackback from your own site.